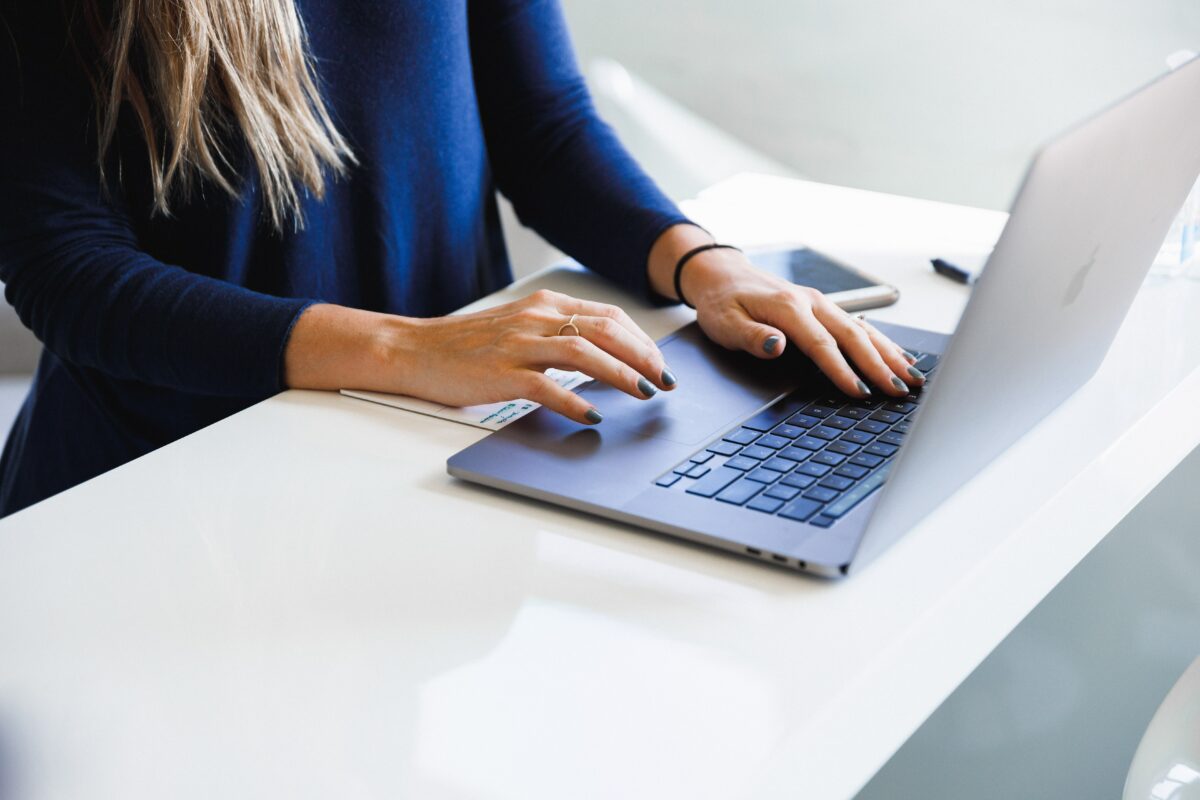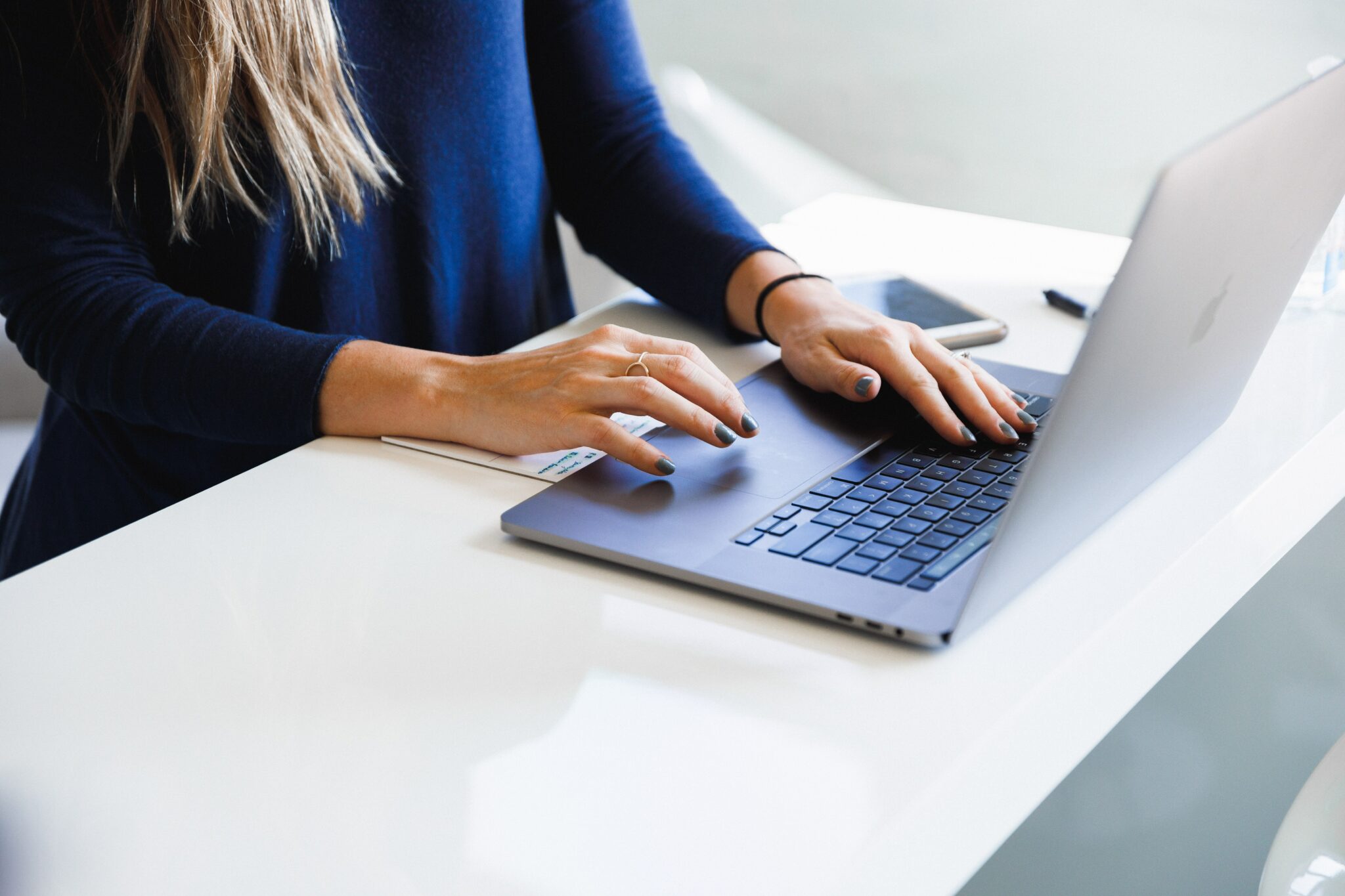 September 14, 2017
iOS 11: new features that will change the way your sales reps use their iPad
In Hardware
The tablet is sales reps 's best ally in the field. Handy, powerful, connected and easy to transport, it has gradually established itself as an indispensable work tool. Beyond the physical and technical characteristics of a tablet, what really makes the difference lies inside the machine: its operating system (or OS). The latter is important, as the user experience depends entirely on it. Some OSes offer more advanced native functionalities than others, or place greater emphasis on simplicity and design, as is the case with Apple's iOS.
If Apple had already come closer to professional uses with the iPad Pro, the upcoming release of iOS 11 marks a real inflection in the professionalization of the iPad. Let's focus on these upcoming features that will make your teams happy.
A new application to manage your files
This is a major advance that many of us have been waiting for. File management on a tablet has historically been far from ideal. It was common to have documents scattered within different applications, with different formats and versions that do not communicate well with each other. We can sometimes even be forced to go through the email box to transfer documents to each other and reuse them in other apps. Fortunately, iOS 11 will change things with the arrival of the "Files" application, which is the equivalent of the Finder on macOS or Windows Explorer on PC.
It is a unique application that centralizes data from all the services and applications installed on your tablet. PDF, Word document, spreadsheet, Google doc... everything is in the same place and can be connected with the big online services like iCloud of course, but also Box, Google Drive and Dropbox. As a result, it becomes especially easy to share and use your own documents on your iPad.
Scan, sign and return your documents in no time
With iOS 11, it is possible to scan a document from the tablet's camera which will identify the format and optimize its final rendering. OK, this type of function already exists in some applications store. But the integration in the OS and the global file system allows once again and more simply to use the result of your scans in any of your favorite applications. A considerable time saving when saving paper documents. But that's not all, since you can also sign this document (an order form or a quote for example) or annotate it manually (for a brochure or a PDF document) before sending it back by e-mail or retrieving it from your space in the cloud.
While these features will be optimal with the Apple Pencil, the stylus sold separately and compatible with the iPad Pro, nothing prevents you from doing it by touch. In less than a minute and with professional quality, you can annotate any electronic or paper document.
This saves you time to focus on other important tasks.
Augmented reality: your sales reps appointments will take on a new dimension
With the launch of its Augmented Reality kit, Apple is embarking on a new path that could well revolutionize the commercial approach in B2B. The announcement of dedicated processors optimized for Augmented Reality in the new iPhones 8 and X further affirms Apple's commitment (keynote of 12/09). Many brands have already committed to this strategy and the next few months will be very instructive. Imagine instead of broadcasting a video or showing an image on your iPad, you can visualize a concept in augmented reality directly on the meeting table, turn around it, zoom in by getting closer to the virtual object, ... touch it with your eyes. The possibilities are almost endless and mark a real breakthrough in the promotion of your products. You can see what a product, a production line or a service looks like thanks to a powerful storytelling. An immersive and interactive approach in real time that transforms the use of the tablet and your meetings.
A drag and drop function to multitask more easily
With iOS 11, your iPad almost turns into a touch-based Mac. Apps work together and interact side by side.
A salesperson can work on his sales proposal or take notes without leaving his Mobile Sales Enablement application. In a meeting with a customer, he can quickly and easily exit the application to present a website or search for specific information. He can also retrieve an email from his address book or inbox to follow up with a customer, or scan and annotate a business card or purchase order.
Simple, effective and adapted to our needs in the field.
A larger, more roomy dock
The dock is the bar at the bottom of your screen, which usually contains the applications you use the most on your iPad. With iOS 11, the dock evolves and gets closer and closer to the design present on Macs. It will be larger and can contain up to 15 applications, depending on the size of your screen and available by swiping. Note also that there is also a separator on the right side of the dock that isolates three particularly used and running apps on your iPad or Mac (Salesapps...! 😉 ). In the end, the new dock will be more roomy, more customizable and will be able to hold all your business apps, avoiding the frustration of having to search for which folder or screen they are in.
As with every new release, iOS brings time-saving changes to users while creating some welcome new features. This time, iOS 11 goes one step further on iPad by turning it into a powerful workstation to optimize your work and save you time.
See you on September 19th with your iPad!
If you liked this article, I invite you to download our white paper: "KPI & ROI of Sales Enablement" and to contact us.
Other articles that might interest you:
WP_Post Object
(
    [ID] => 7306
    [post_author] => 7
    [post_date] => 2017-09-14 08:56:18
    [post_date_gmt] => 2017-09-14 06:56:18
    [post_content] => The tablet is sales reps 's best ally in the field. Handy, powerful, connected and easy to carry, it has gradually established itself as an indispensable work tool. Beyond the physical and technical characteristics of a tablet, what really makes the difference lies inside the machine: its operating system (or OS). The latter is important, as the user experience depends entirely on it. Some OSes offer more advanced native functionalities than others, or place greater emphasis on simplicity and design, as is the case with Apple's iOS.

If Apple had already moved closer to professional uses with the iPad Pro, the forthcoming release of iOS 11 marks a real inflexion in the professionalization of the iPad. Here's a closer look at the upcoming features that will make your teams happy.


A new application to manage your files


This is a major breakthrough that many of us have been waiting for. Historically, file management on a tablet has been far from ideal. It was common to have documents scattered across different applications, with different formats and versions that didn't communicate well with each other. Sometimes, we even had to use email to transfer documents and reuse them in other applications. Fortunately, iOS 11 will change all that with the arrival of the "Files" application, which is the equivalent of the Finder on macOS or Windows Explorer on PC.

It's a single application that centralizes data from all the services and applications installed on your tablet. PDFs, Word documents, spreadsheets, Google docs... everything comes together in one place, and can be connected to major online services such as iCloud, of course, but also Box, Google Drive and Dropbox. This makes it especially easy to share and use your own documents on your iPad.


Scan, sign and return your documents in no time


With iOS 11, it's possible to scan a document from the tablet's camera, which will identify the format and optimize its final rendering. Okay, this kind of function already exists in certain applications in the store. But integration into the OS and the global file system means that, once again, you can simply use the results of your scans in any of your favorite applications. A considerable time-saver when it comes to saving paper documents. But that's not all, as you can also sign the document (an order form or quotation, for example) or annotate it manually (for a brochure or PDF document) before sending it back by e-mail or retrieving it from your cloud space.

While these functions are best performed with the Apple Pencil, the stylus sold separately and compatible with iPad Pros, there's nothing to stop you from doing it by touch. In less than a minute and with professional quality, you'll be able to annotate any electronic or paper document.

All the time you need to concentrate on other important tasks.


Augmented reality: your sales reps appointments will take on a new dimension


With the launch of its Augmented Reality kit, Apple is embarking on a new path that could well revolutionize the commercial approach in B2B. The announcement of dedicated processors optimized for Augmented Reality in the new iPhones 8 and X further affirms Apple's commitment (keynote of 12/09). Many brands have already committed to this strategy and the next few months will be very instructive. Imagine instead of broadcasting a video or showing an image on your iPad, you can visualize a concept in augmented reality directly on the meeting table, turn around it, zoom in by getting closer to the virtual object, ... touch it with your eyes. The possibilities are almost endless and mark a real breakthrough in the promotion of your products. You can see what a product, a production line or a service looks like thanks to a powerful storytelling. An immersive and interactive approach in real time that transforms the use of the tablet and your meetings.


A drag and drop function to multitask more easily


With iOS 11, your iPad almost becomes a touch Mac. Apps work together and interact side by side.

A sales rep can work on his sales proposal or take notes without leaving his Mobile Sales Enablement app. In a meeting with a customer, he can quickly and easily exit the application to present a website or search for specific information. He can also retrieve an e-mail from his address book or inbox to follow up with a customer, or scan and annotate a business card or order form.

Simple, effective and adapted to our needs in the field.


A larger, more roomy dock


The dock is the bar at the bottom of your screen that generally contains the iPad applications you use most. With iOS 11, the dock is evolving and getting closer and closer to the design found on Macs. It will be larger and can hold up to 15 applications, depending on the size of your screen and available by swiping. There's also a separator on the right-hand side of the dock that isolates three particularly used applications currently in use on your iPad or Mac (Salesapps... ! ;) ). All in all, the new dock will be more roomy, more customizable and will be able to hold all your business applications, avoiding the frustration of having to search for them in which folder or on which screen they are located.

As with every new version, iOS brings changes that save users time while creating some welcome new features. This time, iOS 11 takes iPad a step further, turning it into a powerful workstation to optimize your work and save you time.

See you on September 19 with your iPad!

If you liked this article, I invite you to download our white paper: "KPI & ROI of Sales Enablement" and to contact us.

    [post_title] => iOS 11: the new features that will change the way your sales reps use their iPad
    [post_excerpt] => 
    [post_status] => publish
    [comment_status] => open
    [ping_status] => open
    [post_password] => 
    [post_name] => ios-11-the-new-features-that-will-change-how-you-sales reps-use-their-ipad
    [to_ping] => 
    [pinged] => 
    [post_modified] => 2022-09-21 09:47:42
    [post_modified_gmt] => 2022-09-21 07:47:42
    [post_content_filtered] => 
    [post_parent] => 0
    [guid] => https://www.salesapps.io/?p=7306
    [menu_order] => 0
    [post_type] => post
    [post_mime_type] => 
    [comment_count] => 0
    [filter] => raw
)

Back to top