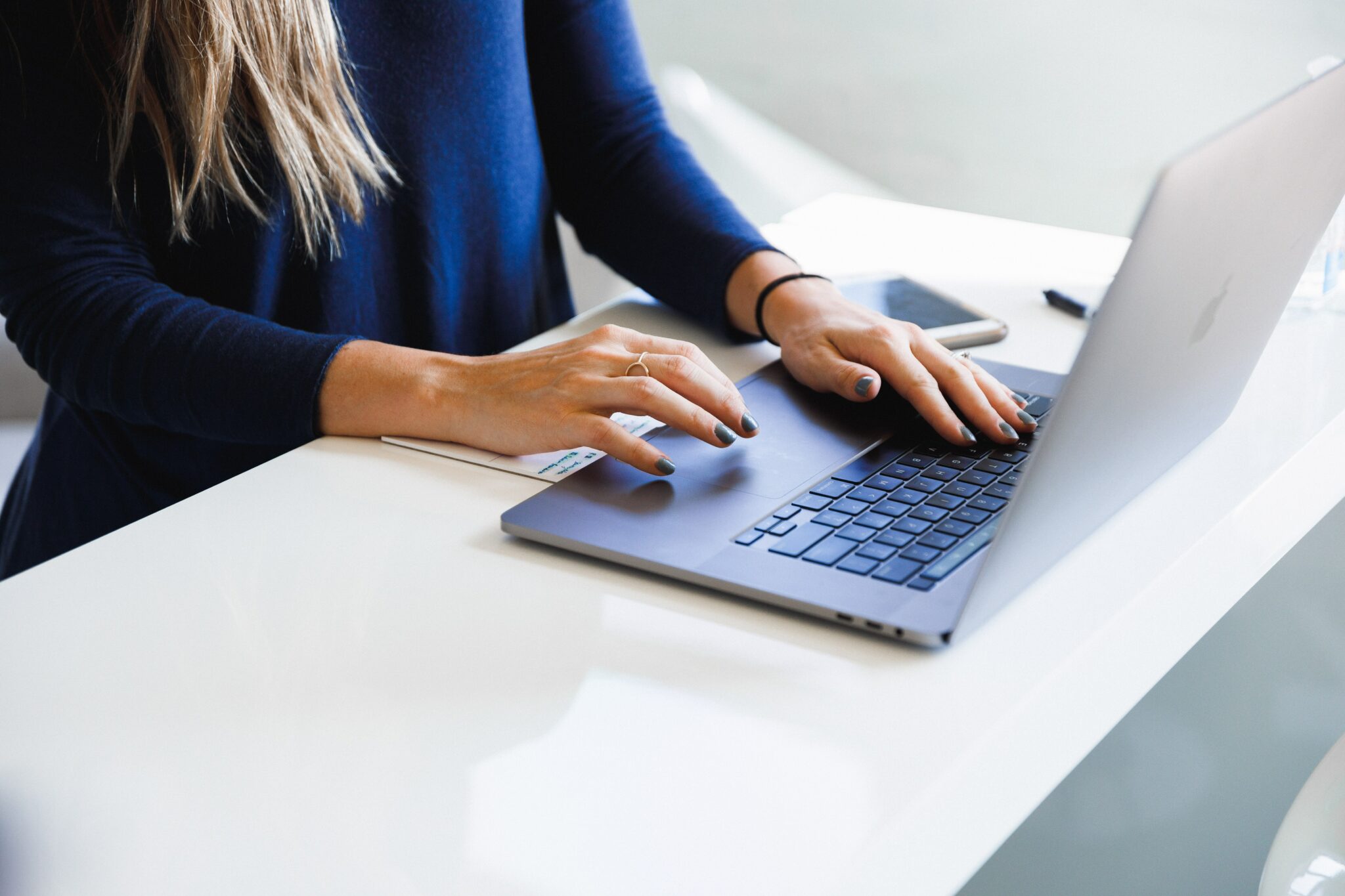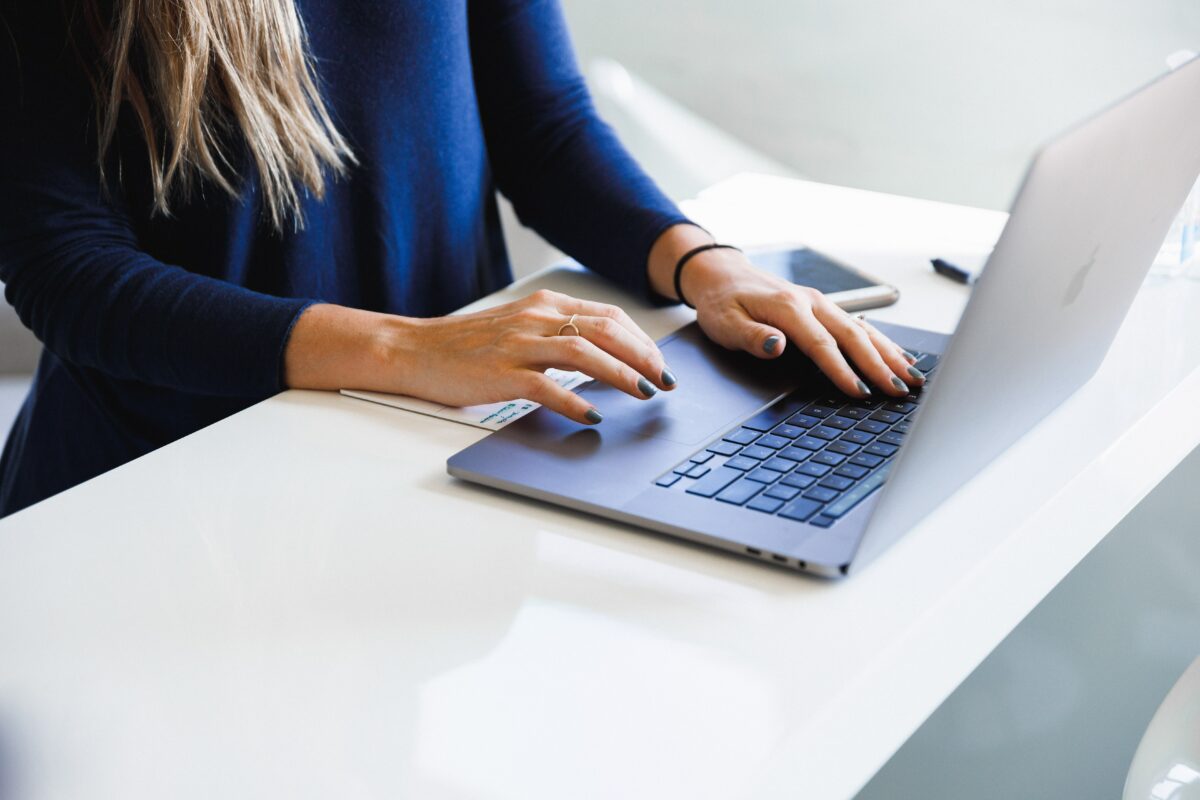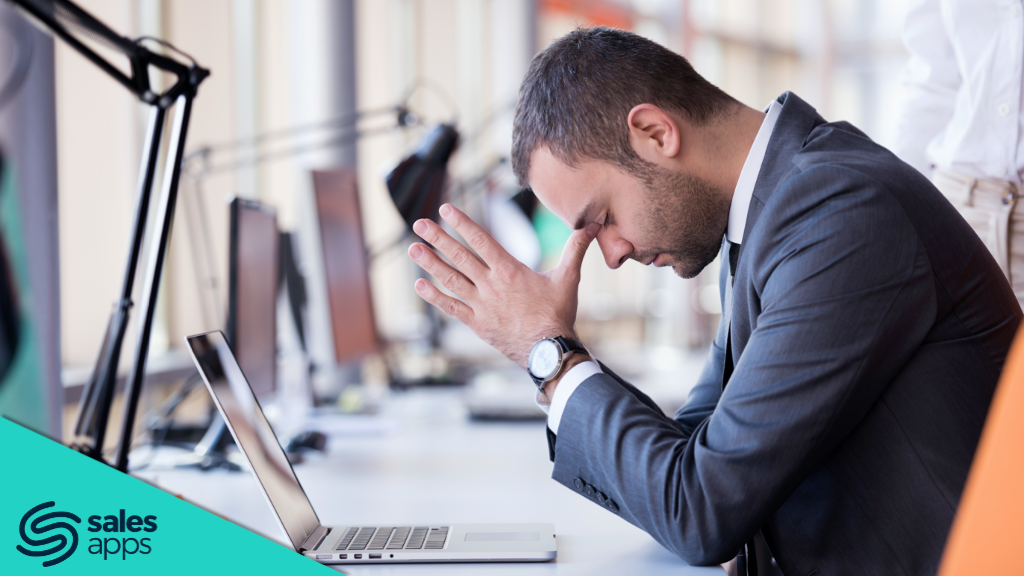 L'impact du Covid-19 sur les entreprises est et sera très important. Nous ne voyons probablement encore que la face émergée de l'iceberg.
Cette situation est un véritable stress-test de votre organisation commerciale et marketing, dans sa capacité à poursuivre son activité à distance.
Comment le Covid-19 va-t-il transformer votre démarche commerciale ?
Alors, c'est vrai, nous avons été nombreux à être pris de court cette fois-ci. Au-delà du confinement strict que nous vivons, la transformation du cadre de travail est une perspective inévitable et à plusieurs titres.
L'« éducation globale & forcée » des citoyens à l'utilisation de réunions à distance, partages d'écran, visio-conférences offre une nouvelle place de choix à ce format de rendez-vous.
Nous avons pris nos marques à ce mode de fonctionnement et force est de constater que certains corps de métier gagneraient même à généraliser ce type de rendez-vous à distance.
Il y aura un après Covid-19. C'est le fameux « effet cliquet », plus de retour en arrière possible dorénavant.
Focus sur le rendez-vous client post-covid.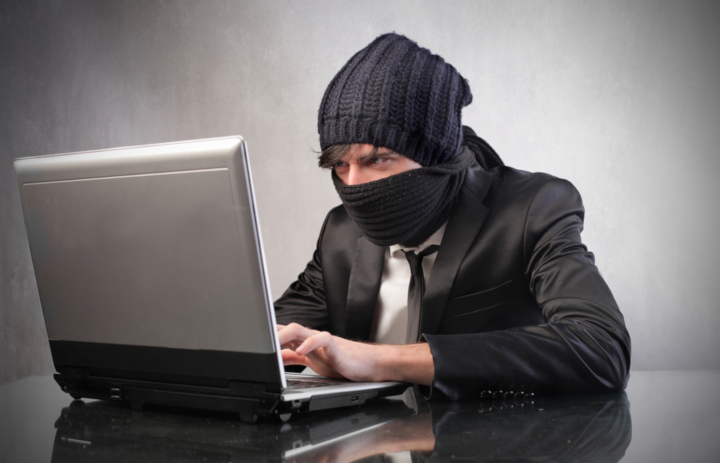 1/ PRÉPARATION & RÉALITÉ
---
En février 2020 Décision-Achat titrait : « 9% des salariés de grandes entreprises affirment n'avoir jamais recours à la vidéo-conférence au travail et les cadres sont seulement 58% à organiser des vidéo-conférences dans le cadre de travail… »  > ici <
56% pensent d'ailleurs que la visio conférence sera de plus en plus utilisée mais elle ne fonctionne pas suffisamment bien pour 66% du panel.
Ces statistiques ont probablement beaucoup évolué depuis mars 2020.
Quant à la performance ? Celle de la visio ou partage d'écran repose effectivement sur certains éléments techniques que l'on ne peut nier, mais force est de constater qu'elle est tout à fait performante aujourd'hui, techniquement parlant. L'amélioration des algorithmes, la puissance des réseaux, le matériel beaucoup plus puissant, etc. ont permis sa généralisation.
Reste que trop peu d'organisations commerciales B2B offrent une place de choix à la présentation à distance, pourquoi ?
Le manque de pratique ?
La peur de se lancer, du nouveau ?
La crainte du problème technique ?
La nécessité d'être dans les meilleures conditions ?
Le sentiment du « nice to have » ?
Un peu de tout ça en même temps ?
Chez Salesapps nous organisons des rendez-vous en visio/partage d'écran depuis notre création et dans des proportions importantes : >90% des premiers rdv.
Il est vrai que ces outils peuvent avoir des moments de surcharge et il est donc nécessaire d'être flexible.
Mais dans les faits, les véritables freins que nous avons parfois rencontrés sont d'un autre type : le manque d'habitude de nos interlocuteurs et/ou les restrictions autoritaires de leur IT (nécessitant simplement l'utilisation d'une solution de backup).
Beaucoup d'entreprises disposent d'outils de présentation à distance, partage d'écran et visio mais peu s'en servent réellement et encore moins en cycle de vente.
Pourtant, le format du rendez-vous à distance a de nombreux atouts qu'il ne faut pas oublier : augmentation du volume de rendez-vous pour le commercial, accélération du business, premier contact de meilleure qualité, disponibilité plus simple pour les interlocuteurs très occupés (décisionnaires), précision du message délivré, preuve par l'image, maintien de l'attention, etc.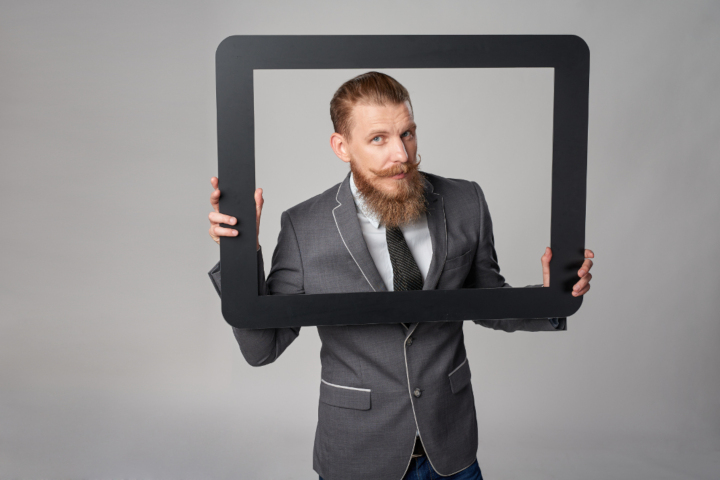 2/ CES OUTILS AU COEUR DE VOTRE RÉUSSITE
---
Pour les partages d'écran équipez-vous de plusieurs applications de visio pour vous adapter aux contraintes de vos interlocuteurs (Joinme, Teams, Zoom, Skype, Webex, etc.). Ils sont à la base de la transformation de votre démarche commerciale.
Dans les faits avec une solution principale et une de backup (au cas où) nous couvrons chez Salesapps la grande majorité des situations et problèmes techniques.
Reste l'habitude et le besoin de qualité du rendez-vous.
Là, il n'y a pas de secret. La pratique et l'éloquence vous permettrons (au même titre que pour un rendez-vous physique) de performer.
L'effet cliquet aidant, les présentations à distance se démocratisent. L'habitude est prise, à marche forcée ou pas, le volume de visioconférence et présentations à distance a explosé.
Nous avons pris en main ces outils de visio, partage d'écran, avons réglé ce micro, ces écouteurs et trouvé dans (presque) toutes les situations les raisons du « pourquoi cela ne fonctionne pas ? ».
Suffit de voir le nombre de posts sur les réseaux sociaux de salariés se montrant fièrement au travail de chez eux.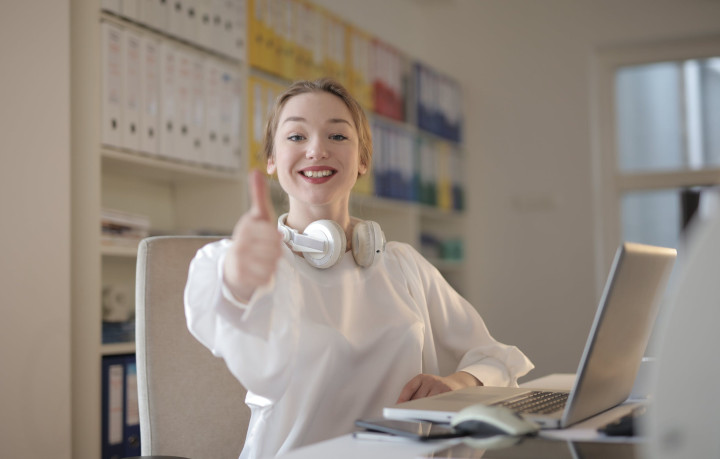 Reste qu'un rendez-vous commercial est un moment critique. Tout doit être parfait.
Or à distance le rendez-vous n'a pas le même rythme qu'en face à face. Les informations partagées ne sont pas du même type et la capacité à maintenir l'attention est primordiale pour avoir l'opportunité de transmettre tous les messages souhaités.
Vous l'avez ressenti, le besoin de rendre vos rendez-vous plus interactifs, plus passionnants devient incontournable.
En effet, la part humaine du rendez-vous à distance est mise en retrait et le focus est fait sur ce qui est présenté. Ce n'est pas forcément problématique, au contraire, c'est une belle opportunité, mais il faut encore être préparé et équipé pour garantir la qualité de vos rendez-vous.
« La maîtrise des contenus de leur narration devient une partie décisive de la performance de présentation à distance. »
La navigation, le format, le rendu visuel, la disponibilité de l'information, l'autre équipier de vos rendez-vous est au cœur de ce que vous présentez.
Votre application doit appuyer le discours du commercial. Montrer ce que le commercial dit. Donner envie de cliquer. Une étude > ici < explique même qu'un client dans son environnement s'approprie 400 fois mieux vos concepts lorsqu'ils sont enrichis de visuels parlants.
Pour retravailler vos contenus gardez à l'esprit les 7 impacts qu'ils auront sur l'activité commerciale. Découvrez comment optimiser vos contenus, je vous invite à lire notre article sur le Content Staging et construire une super application de présentation commerciale.
La transformation de votre démarche commerciale par l'intermédiaire de rendez-vous à distance repose sur une parfaite maîtrise de ce que vous montrez. Formez-vous, entraînez-vous !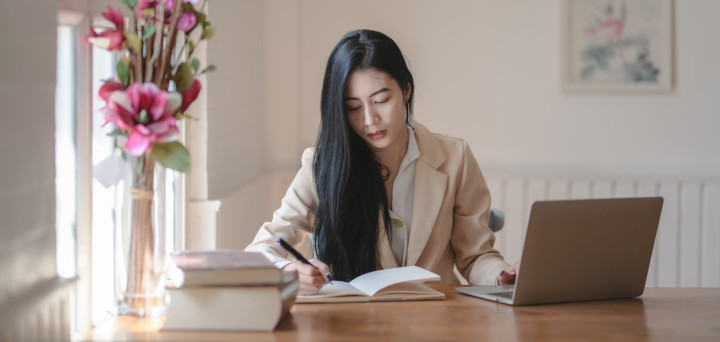 Optez pour des formats flexibles et visuels, une application de présentation commerciale comme Salesapps sera déterminante pour fluidifier les échanges et appuyer le discours de vos commerciaux dans les différentes situations.
Ici encore plus qu'en présentiel, votre rendez-vous sera impacté par le support que vous présentez.
La disponibilité offline de cette information aussi est tout aussi critique que lors de vos rendez-vous chez vos clients.
Pourquoi ?
Pour alléger le réseau bien sûr !
Si tout ce que vous affichez est déjà présent dans votre application, il n'y aura pas d'appel supplémentaire vers un serveur (peut-être déjà saturé d'ailleurs). Même à distance, la haute disponibilité des contenus est déterminante.
3/ Conduite du changement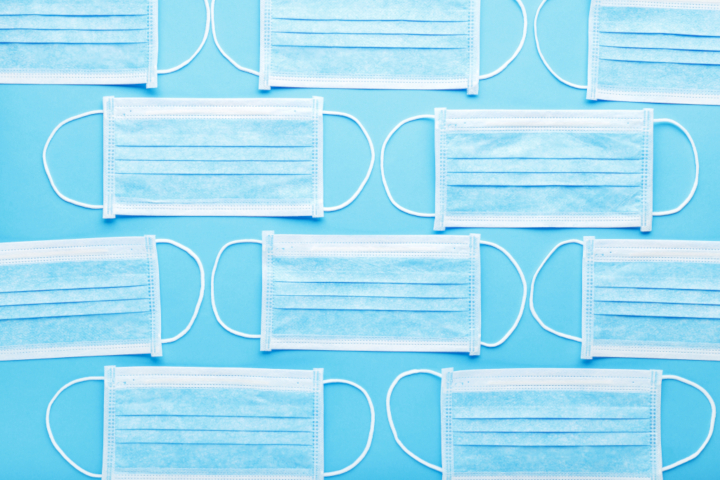 Nous y sommes. Nous sommes en passe d'amorcer le déconfinement.
Dans quelle mesure, de quelle façon, a quel rythme ? Pas certain que tous les commerciaux puissent du jour au lendemain retourner à longueur de journée chez leur client.
C'est même sûr que non !
Le stress-test auquel nous sommes confrontés nous pousse à flexibiliser notre relation client et à utiliser des solutions d'aujourd'hui.  Le projet d'optimisation du matériel du vendeur 2.0 est donc incontournable pour tout de suite et pour le prochain épisode infectieux majeur.
Notre chance, c'est que nous avons tous été appelés à cette transformation : fournisseurs, partenaires, concurrents, clients, élèves, etc.
Dans cette perspective le rendez-vous de présentation commercial à distance doit devenir une habitude, une évidence.
Il faut le préparer humainement et techniquement.
Au-delà de votre simple application de partage d'écran installée sur l'appareil de vos commerciaux, l'intégration pérenne des rendez-vous à distance par vos commerciaux dans leur cycle de vente nécessite(ra) de la pratique et un matériel logiciel de présentation optimal.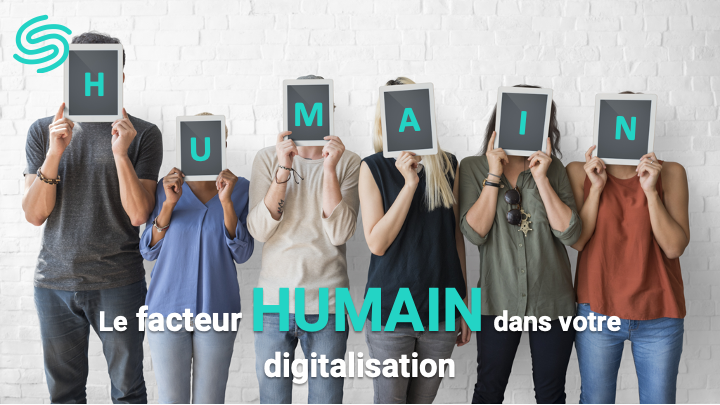 C'est un chantier clé à mener dès que possible. Moins votre force de vente est technophile plus il faudra accompagner ce changement à travers un outil de présentation intuitif et des supports formants à disposition. Dans tous les cas la qualité de ce que vous montrerez sera d'autant plus important.
Pour vous accompagner dans la transformation de votre démarche commerciale, je vous conseille de lire notre article dédié à ce sujet : Comment réussir sa réunion de présentation commerciale à distance
Autres articles qui pourraient vous intéresser :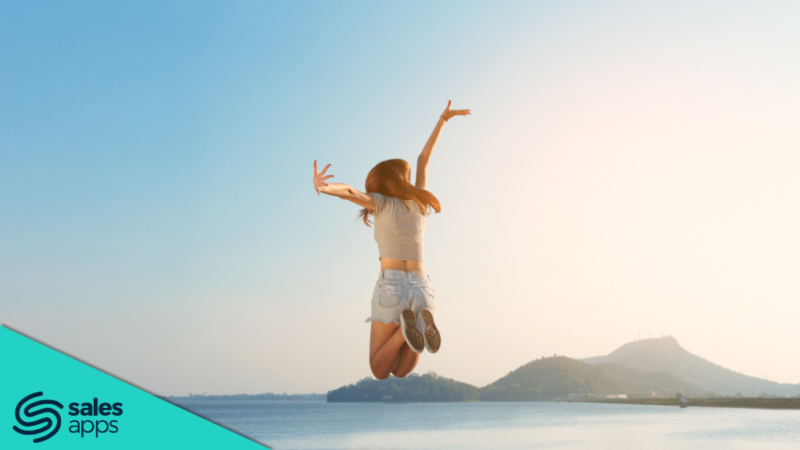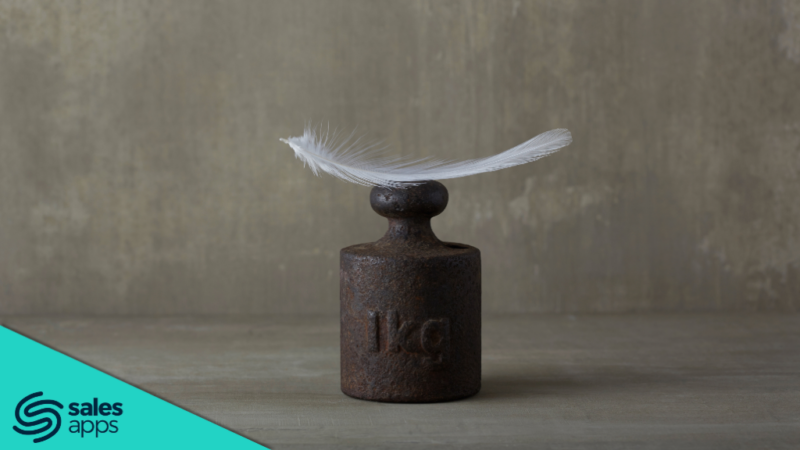 Back to top