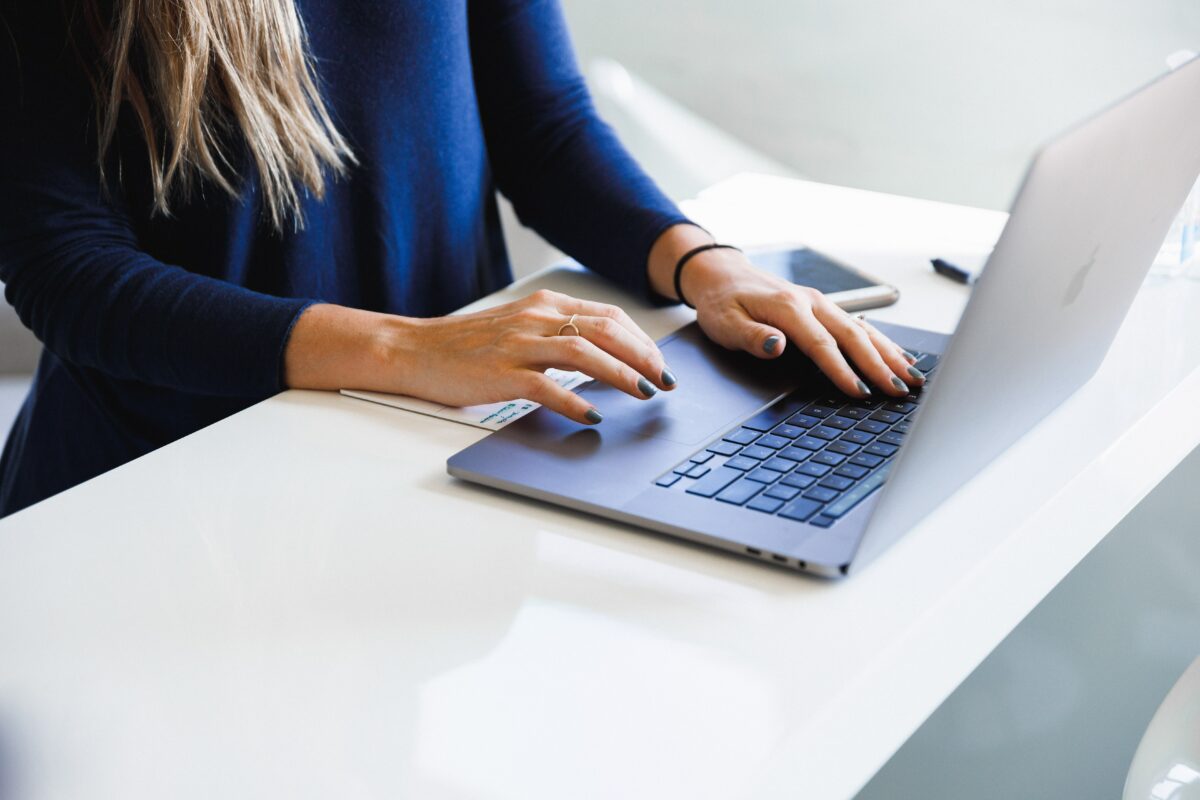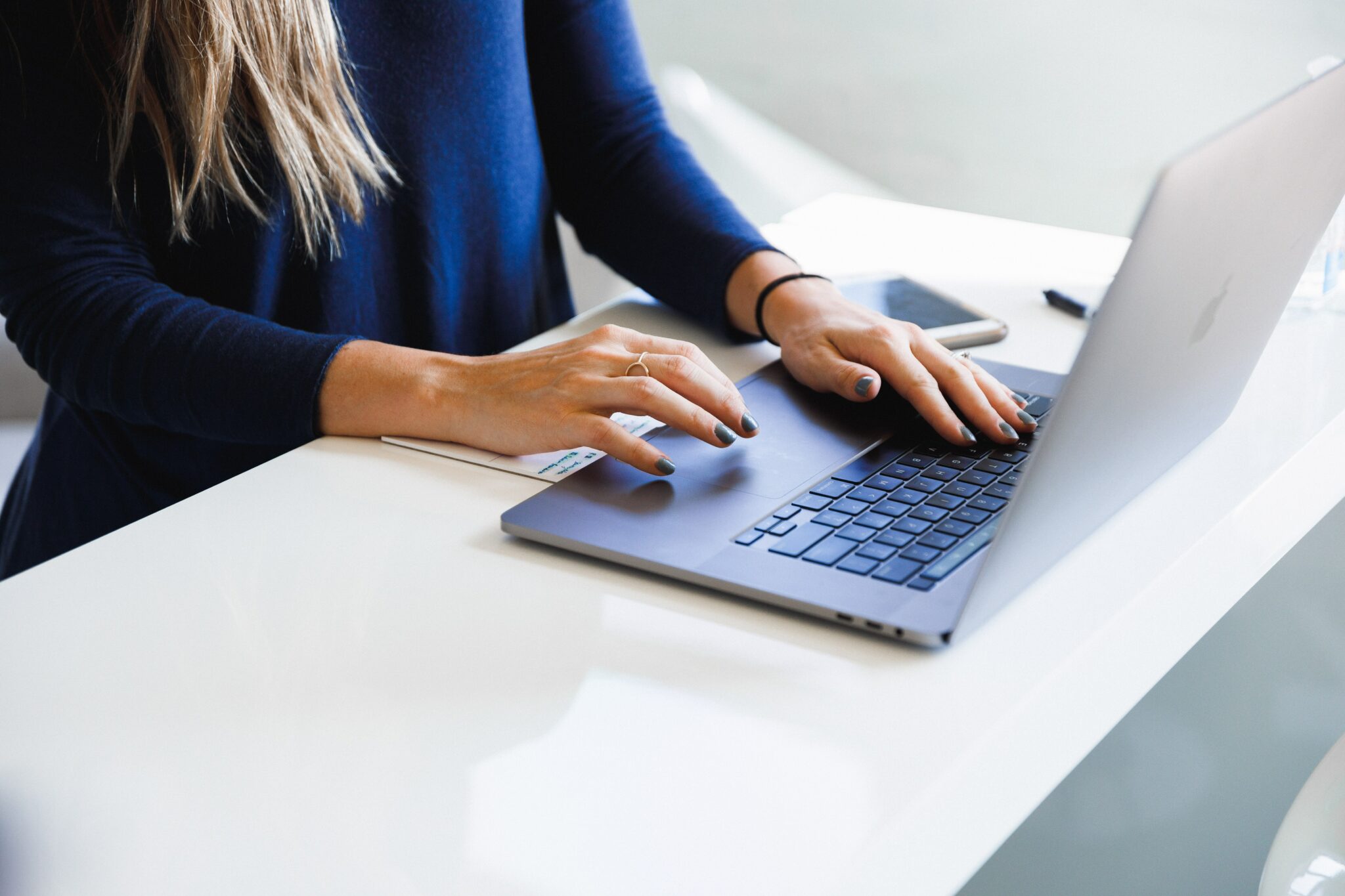 March 1, 2017
How can you train your sales reps with Sales Enablement?
In Training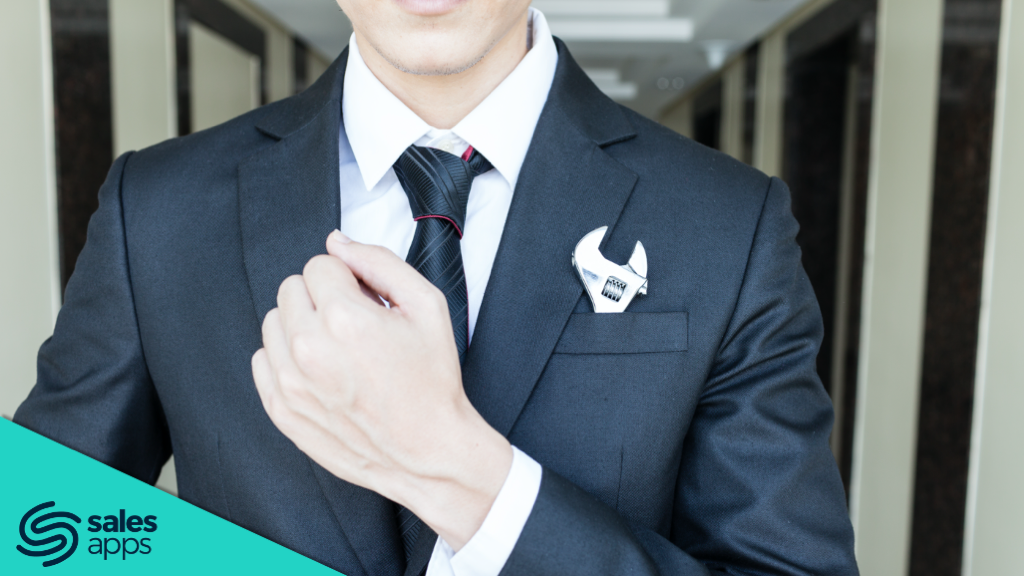 Why use Sales Enablement? Because it provides the processes, tools and methods to help your sales reps achieve their objectives. Whether it's to improve your knowledge of products, markets or competitors, to enhance your skills, to sell more effectively or to improve your practice, training is a sales professional's greatest asset. In an increasingly connected and fast-moving environment, best practices evolve rapidly from one sector to another. 
Staying a successful salesperson at all times requires basic knowledge, a good dose of emotional intelligence, but most importantly, the right training tools. Are you ready to train your sales team with a Mobile Sales Enablement tool? 
The challenges of training sales reps
How can you help your sales teams improve their performance, and thus sell more? This is not a new question. Indeed, your sales activity is complex and crucial for companies. Offers must be mastered, and it is not always easy to rely on techniques or training materials when teams are spread over a whole territory.
Inherent in this function is the notion of availability, which raises major challenges. How do you bring together in one place a whole team of sales reps who are out in the field, with limited availability, different agendas and constraints specific to the challenges of their professions? It's often very complicated, if not impossible. 
Especially since the sales profession has evolved considerably, as have customer expectations. The ongoing digital revolution has transformed many practices and the 2.0 salesperson must ensure that he or she masters his or her tools, works efficiently and does all his or her follow-ups, whether remotely or face-to-face.
Digitalized, atomized and connected: sales forces must sell better and succeed in the challenge of being both a player in the economic success of their company, but also a support for sedentary teams, such as marketing, which benefit from high value-added information feedback.
It is therefore necessary for companies to consider these constraints as opportunities to transform them into tangible results.
What Sales Enablement will change
On-demand training is a highly effective lever for your teams. They can train when they want, where they want and for as long as they need. For training to be truly effective, you need to be in the right conditions at the right time. Depending on the physical and intellectual availability of sales reps, training integrated into a tablet via a Mobile Sales Enablement tool is a winning practice.
Thanks to integrated quizzes, the learning control allows you to monitor and identify gaps and areas for improvement in real time. This allows you to build a long-term training plan, adapted to the needs of the learners.
With the customization of training materials, it is possible to go into detail and provide knowledge that would be difficult to transmit in a day in a training room. A product or service could even have its own training. This micro-management guarantees the success of the training modules, which are directly applicable in the field on the day. 
Especially since notifications and user experience allow for advanced pedagogical design. This allows for more dynamic use of training materials.
Indeed, studies have shown that we retain 10% of what we read, 20% of what we hear, 30% of what we see and 90% of what we do. So, what could be better than to put a training material directly into practice in the hours following the learning?
Train your indirect sales network
Training has a direct and concrete impact on your sales force. It also has an impact on the efficiency of your distributors. Offering a Mobile Sales Enablement application that is also accessible to your distributors allows you to support them in their sales and to train them. They are then better equipped to promote and sell your products. This is especially true when you launch a new product, since the entire process is aligned with your rollout: training materials, official launch, media, etc.
The use of a Mobile Sales Enablement tool for your distributors is then a valuable sales lever. Both in terms of image and prestige, but also in terms of direct operational use 
The training of your indirect sales network leads to the creation of a relationship of trust that will facilitate the feedback from the field from your distributors. Valuable feedback to improve sales support, better understand the needs of your distributors and customers or to understand the uses of your products.
A Mobile Sales Enablement application goes far beyond training, but allows you to structure the links between the products in your offer in depth. Cross-selling with a multiplier effect to train your direct and indirect teams and better master your market.
The sales enablement strategy combines the tool and the content
As we have explained, Sales Enablement combines coaching, new technologies and different content to improve the effectiveness of your sales strategy. 
And who creates the right content to improve the sales process?
Your marketing department of course!
Your marketing teams create what's known as content marketing, which your sales department uses throughout the buying process. And if your sales reps use this content in a relevant way, you turn your prospect into a customer. This is called inbound marketing.
Sales enablement helps you motivate your sales force to improve their sales techniques and achieve their objectives sales reps. It also enables you to better manage your prospecting and, thanks to marketing automation, your customer relations.
So, are you ready to outperform the competition with an outsized sales efficiency, a strategic sales cycle and a sales team that is fully aligned with your marketing team? Don't wait any longer, get into sales enablement!
If you liked this article, I invite you to download our white paper: "KPI & ROI of Sales Enablement
" and to contact us.
Other articles that might interest you: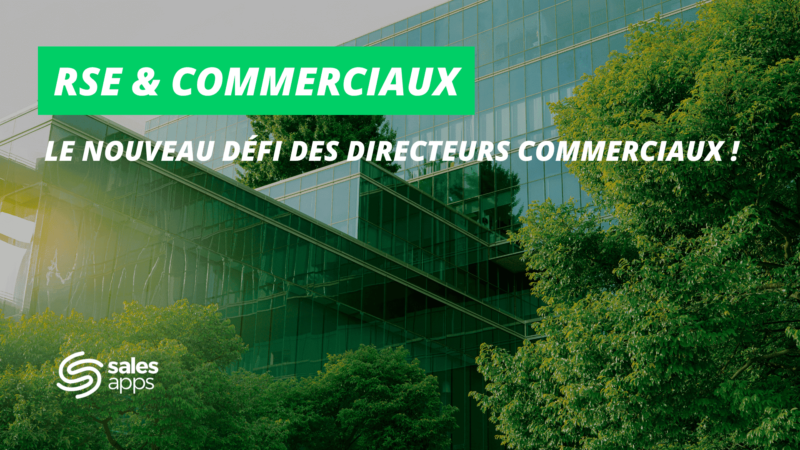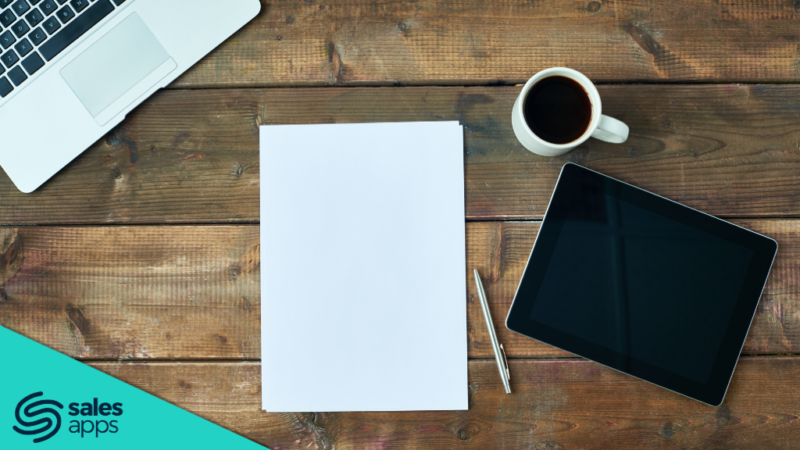 WP_Post Object
(
    [ID] => 6660
    [post_author] => 7
    [post_date] => 2017-03-01 09:20:20
    [post_date_gmt] => 2017-03-01 08:20:20
    [post_content] => 

Why use Sales Enablement? Because it provides the processes, tools and methods to help your sales reps achieve their objectives. Whether it's to improve your knowledge of products, markets or competitors, to enhance your skills, to sell more effectively or to improve your practice, training is a sales professional's greatest asset. In an increasingly connected and fast-moving environment, best practices evolve rapidly from one sector to another. 





Staying a successful salesperson at all times requires basic knowledge, a good dose of emotional intelligence, but most importantly, the right training tools. Are you ready to train your sales team with a Mobile Sales Enablement tool? 




The challenges of training sales reps




How can you help your sales teams improve their performance, and thus sell more? This is not a new question. Indeed, your sales activity is complex and crucial for companies. Offers must be mastered, and it is not always easy to rely on techniques or training materials when teams are spread over a whole territory.





Inherent in this function is the notion of availability, which raises major challenges. How do you bring together in one place a whole team of sales reps who are out in the field, with limited availability, different agendas and constraints specific to the challenges of their professions? It's often very complicated, if not impossible. 





Especially since the sales profession has evolved considerably, as have customer expectations. The ongoing digital revolution has transformed many practices and the 2.0 salesperson must ensure that he or she masters his or her tools, works efficiently and does all his or her follow-ups, whether remotely or face-to-face.





Digitalized, atomized and connected: sales forces must sell better and succeed in the challenge of being both a player in the economic success of their company, but also a support for sedentary teams, such as marketing, which benefit from high value-added information feedback.





It is therefore necessary for companies to consider these constraints as opportunities to transform them into tangible results.




What Sales Enablement will change




On-demand training is a highly effective lever for your teams. They can train when they want, where they want and for as long as they need. For training to be truly effective, you need to be in the right conditions at the right time. Depending on the physical and intellectual availability of sales reps, training integrated into a tablet via a Mobile Sales Enablement tool is a winning practice.





Thanks to integrated quizzes, the learning control allows you to monitor and identify gaps and areas for improvement in real time. This allows you to build a long-term training plan, adapted to the needs of the learners.





With the customization of training materials, it is possible to go into detail and provide knowledge that would be difficult to transmit in a day in a training room. A product or service could even have its own training. This micro-management guarantees the success of the training modules, which are directly applicable in the field on the day. 





Especially since notifications and user experience allow for advanced pedagogical design. This allows for more dynamic use of training materials.





Indeed, studies have shown that we retain 10% of what we read, 20% of what we hear, 30% of what we see and 90% of what we do. So, what could be better than to put a training material directly into practice in the hours following the learning?




Train your indirect sales network




Training has a direct and concrete impact on your sales force. It also has an impact on the efficiency of your distributors. Offering a Mobile Sales Enablement application that is also accessible to your distributors allows you to support them in their sales and to train them. They are then better equipped to promote and sell your products. This is especially true when you launch a new product, since the entire process is aligned with your rollout: training materials, official launch, media, etc.





The use of a Mobile Sales Enablement tool for your distributors is then a valuable sales lever. Both in terms of image and prestige, but also in terms of direct operational use 





The training of your indirect sales network leads to the creation of a relationship of trust that will facilitate the feedback from the field from your distributors. Valuable feedback to improve sales support, better understand the needs of your distributors and customers or to understand the uses of your products.





A Mobile Sales Enablement application goes far beyond training, but allows you to structure the links between the products in your offer in depth. Cross-selling with a multiplier effect to train your direct and indirect teams and better master your market.




The sales enablement strategy combines the tool and the content




As we've already explained, Sales Enablement combines coaching, new technologies and a range of content designed to improve the effectiveness of your sales strategy. 





And who creates the right content to improve the sales process?





Your marketing department of course!





Your marketing teams create what's known as content marketing, which your sales department uses throughout the buying process. And if your sales reps use this content in a relevant way, you turn your prospect into a customer. This is called inbound marketing.





Sales enablement helps you motivate your sales force to improve their sales techniques and achieve their objectives sales reps. It also enables you to better manage your prospecting and, thanks to marketing automation, your customer relations.





So, are you ready to outperform the competition with an outsized sales efficiency, a strategic sales cycle and a sales team that is fully aligned with your marketing team? Don't wait any longer, get into sales enablement!



If you liked this article, I invite you to download our white paper: "KPI & ROI of Sales Enablement 
" and contact us.
    [post_title] => How to train your sales reps with Sales Enablement?
    [post_excerpt] => 
    [post_status] => publish
    [comment_status] => open
    [ping_status] => open
    [post_password] => 
    [post_name] => comment-former-your-sales reps-with-a-tool-of-mobile-sales-enablement
    [to_ping] => 
    [pinged] => 
    [post_modified] => 2022-09-21 11:37:22
    [post_modified_gmt] => 2022-09-21 09:37:22
    [post_content_filtered] => 
    [post_parent] => 0
    [guid] => https://www.salesapps.io/?p=6660
    [menu_order] => 0
    [post_type] => post
    [post_mime_type] => 
    [comment_count] => 0
    [filter] => raw
)

Back to top