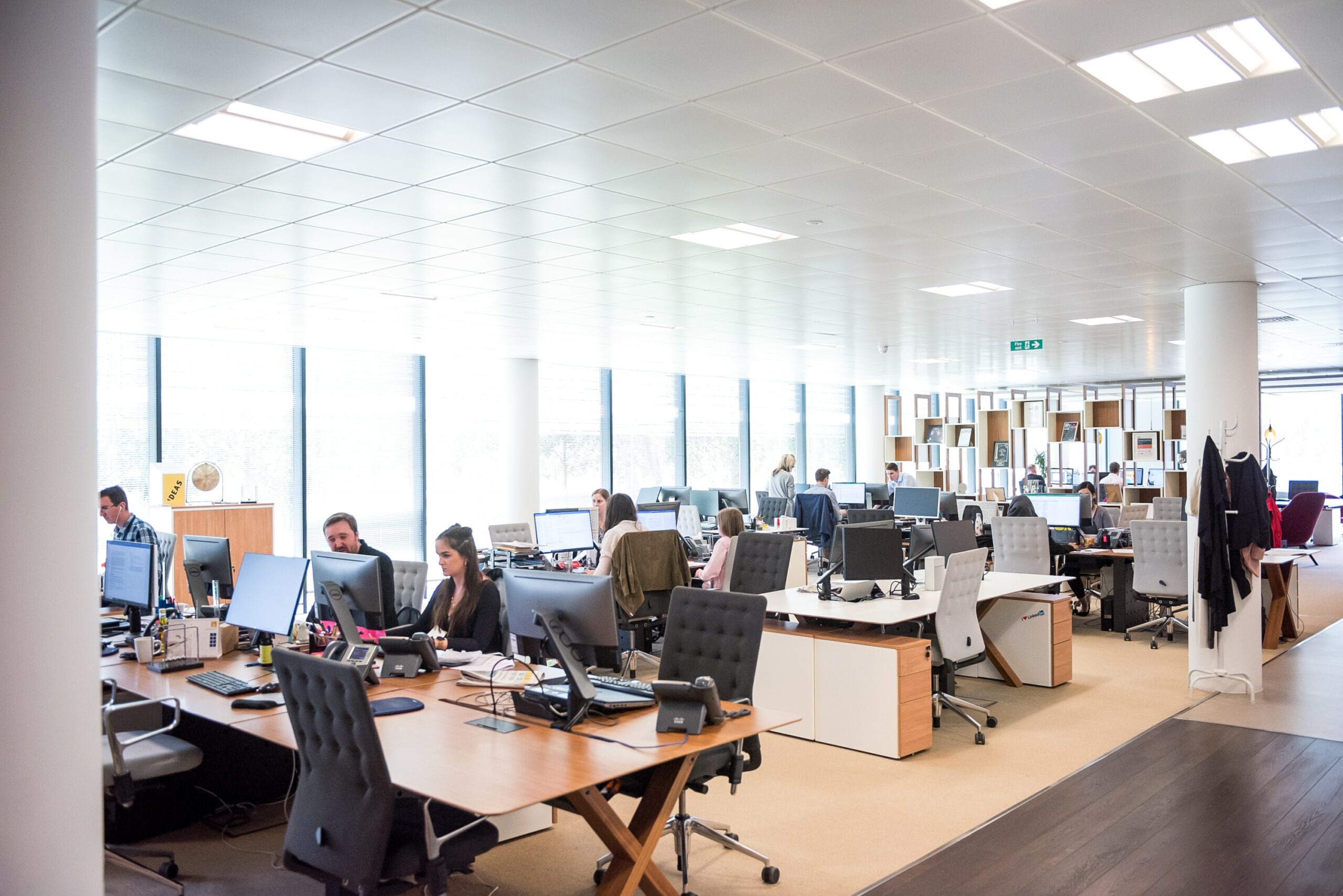 With Salesapps, bring the best of Sales Enablement to your sales reps !
Equip your company with the best of Sales Enablement, regardless of size.
Efficiency in appointments
At the heart of Salesapps, the sales appointment: Our teams, with their experience of mobile applications and sales, have designed a relevant and fluid tool for appointments.
A tool for any sales environment
Salesapps responds and adapts to the challenges of sales teams, whether they are hunters or breeders, nomads or sedentary, in B2B or B2C, SMEs, ETIs and major accounts.
Custom-made products on the shelf for an enriched experience
For navigation, customize a sales path, restore a graphic charter or an image through the application, Salesapps instantly adapts to your sales models and allows you to create a customer experience.
Rich and evolving functionalities
Highlighting your content (pdf, office, video, image, html...), connectors for CRM and other tools, intuitive search, dynamic filters, sharing and tracking, feedback from the field, gamification... Salesapps offers more than 200 features that contribute to improving sales efficiency.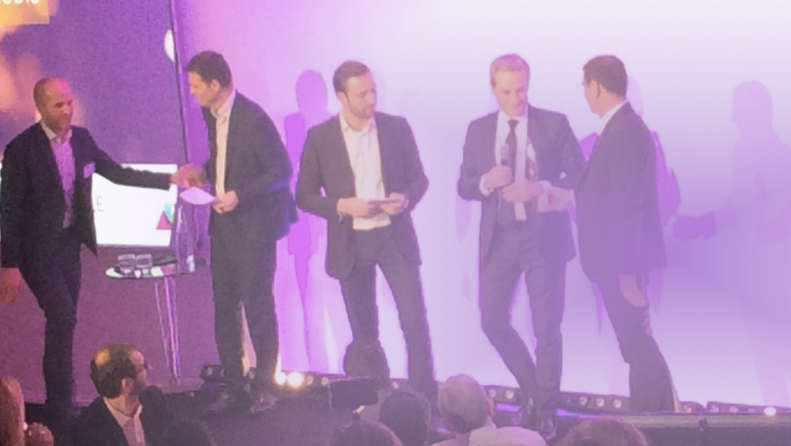 Action Co Trophies
Salesapps elected best application of presentation commercial and
best solution of remote selling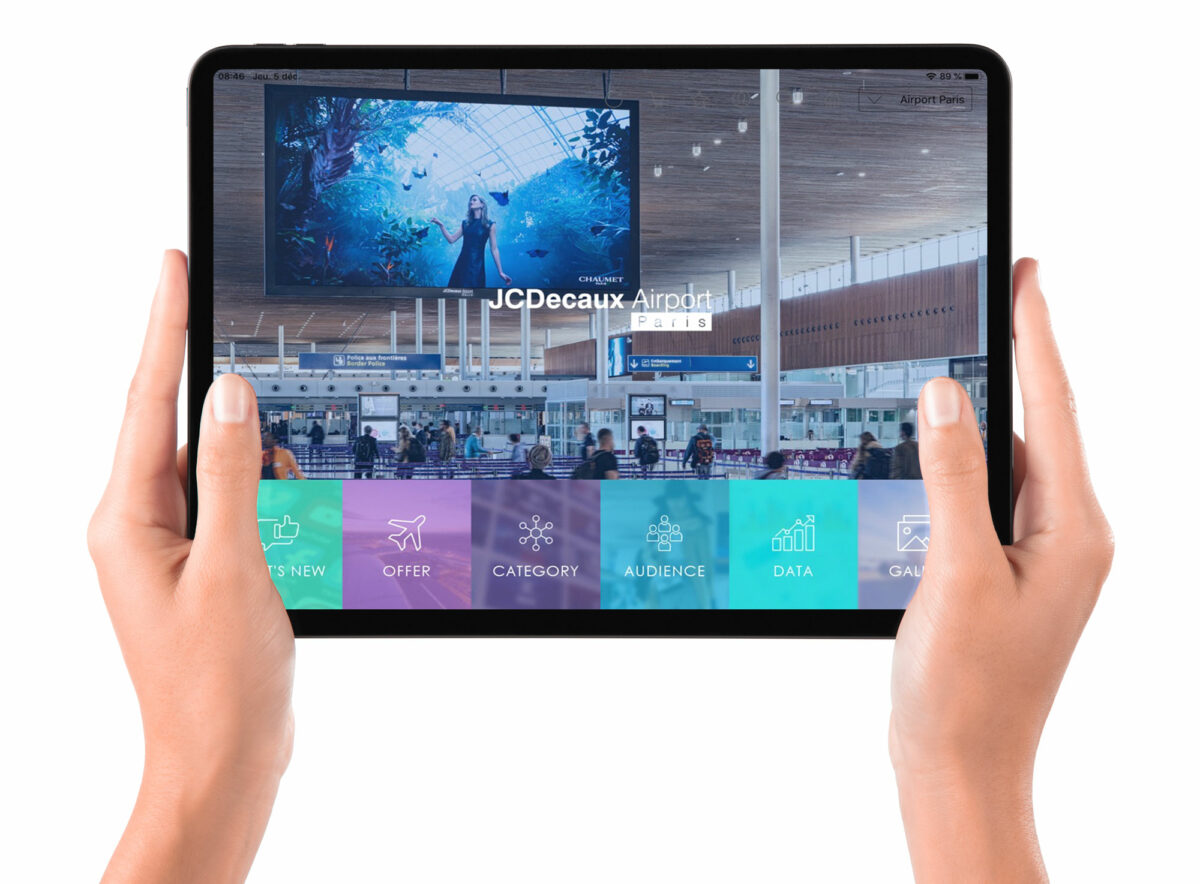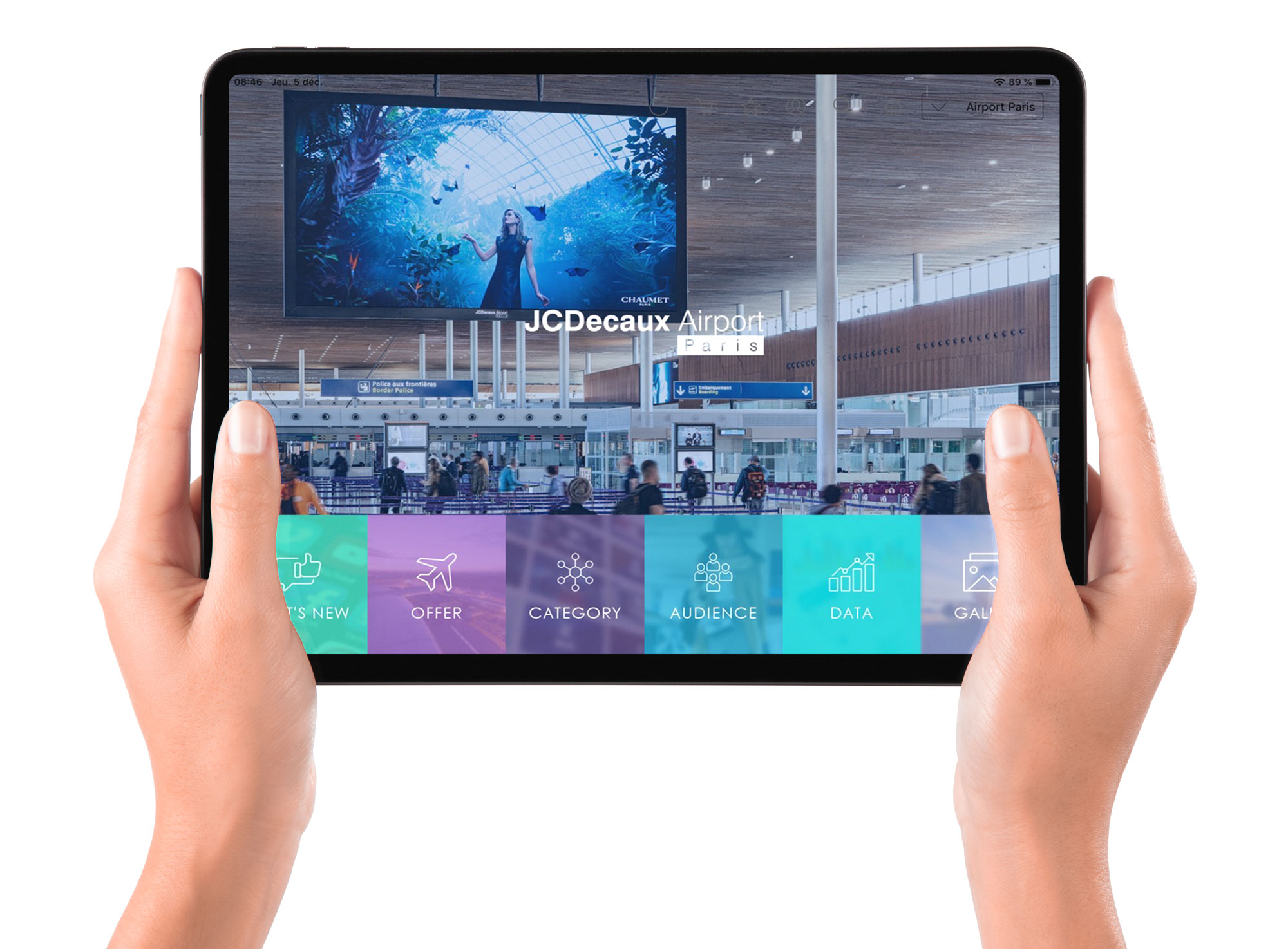 Salesapps, the Sales Enablement application that boosts your sales efficiency
The Salesapps application allows sales reps to be more effective during face-to-face and remote meetings. He has a better command of his offers, he is able to adapt his speech according to the sales context and to create a sales experience with his customer. He develops his commercial efficiency by increasing the number of his appointments and his conversion rate, he simply sells better and more!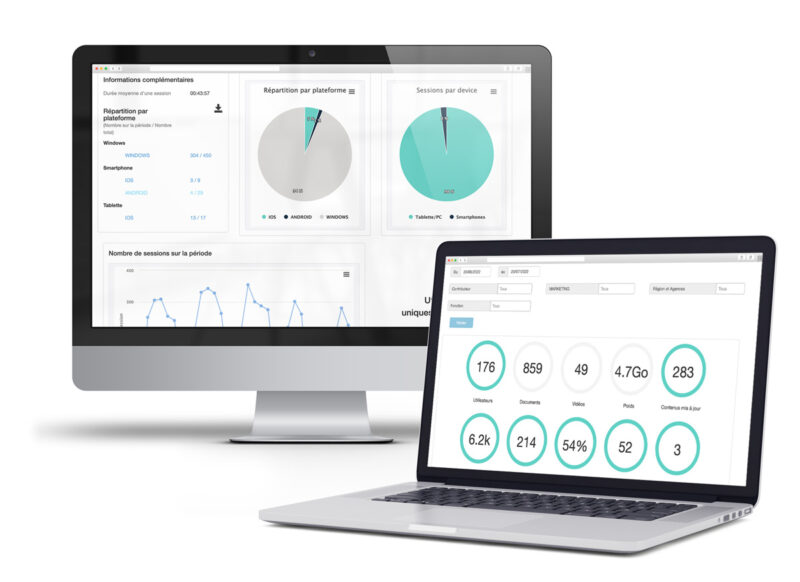 Salesapps Board, a simple and intuitive back-office to manage your users' actions
Salesapps is equipped with a user-friendly back-office to manage the main functions of the tool: users and profiles, management of rights by function & geographical area, management of the document base, authorization levels, selection of interfaces (tiles, carousels, visuals, titles, management of the tree structure...), statistics, animation, notifications, news areas, field feedback.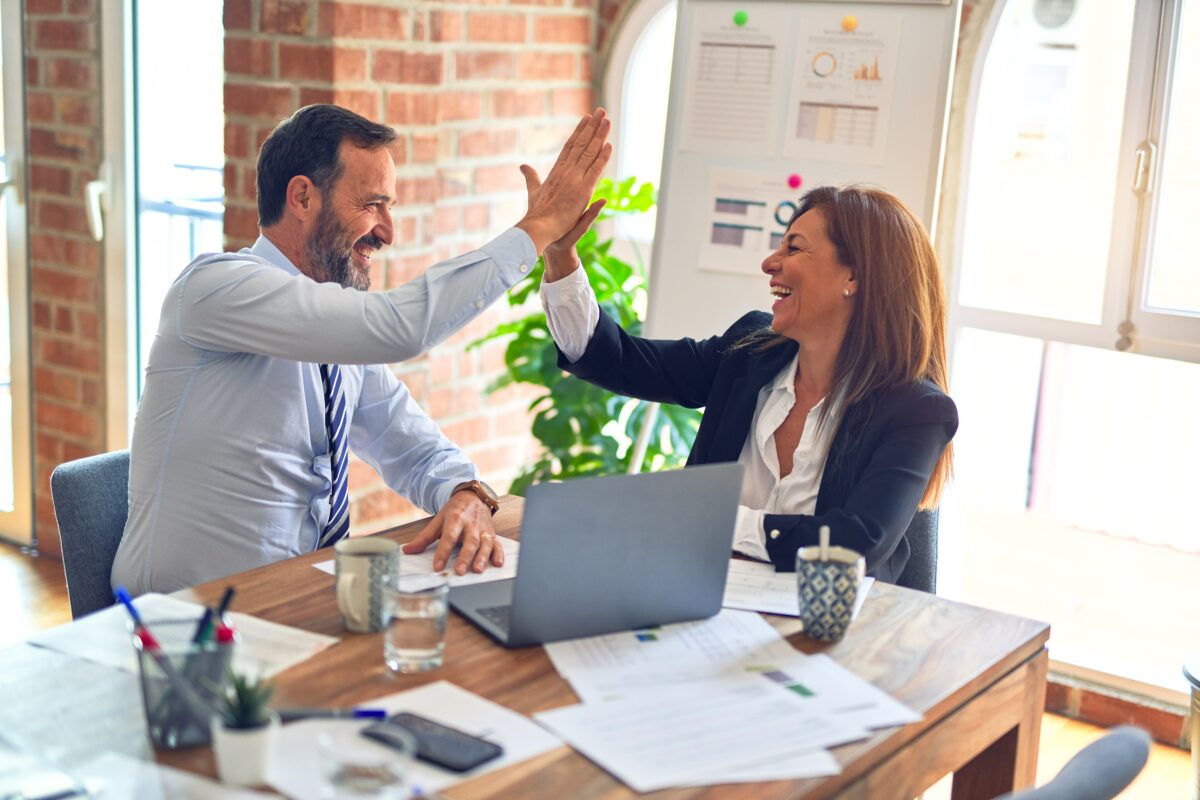 Archive your valuable customer appointment data
The data from your customer meetings is essential.
However, more than one out of two meetings is still not reported and does not exist for the CRM.
Salesapps automated reporting overcomes this problem and ensures that all your sales reps customer appointments are documented and available for consultation.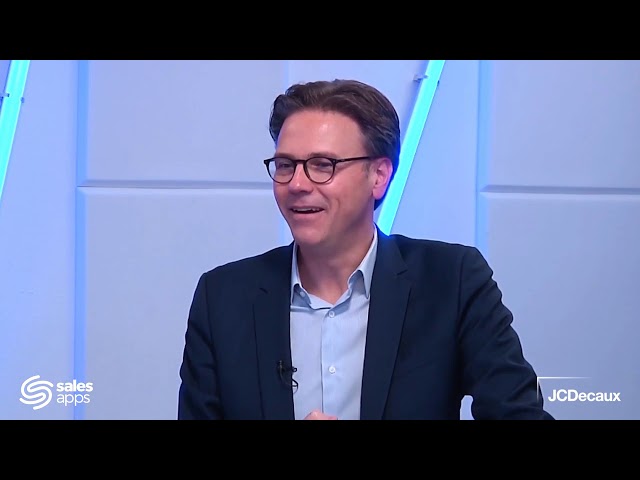 "The teams understood and saw the value of the Sales Enablement tool right away. It has brought a breath of fresh air to the sales teams.
Alban Duron, Marketing Director France - JCDecaux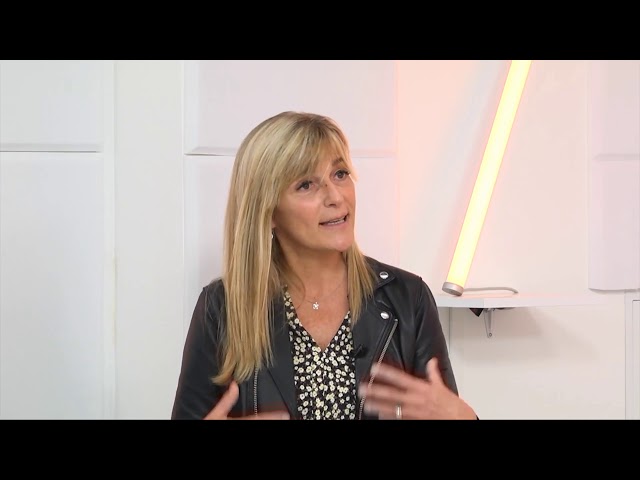 "We needed to be able to adapt our sales pitch to our different types of customers. 
Nathalie Paya Charron, Marketing and Communication Director - Atlantic
With Salesapps offer the best of Sales Enablement to your sales reps
Salesapps adapts to all types of sales paths and company sizes
Salesapps' strength lies in its focus on the customer appointment, whether face-to-face or remote. It is this central element that enables the application to best meet the aspirations of sales reps.
Thus, it is the application that adapts to the work of the salesperson and not the salesperson who adapts to the application, a guarantee of adoption and use in appointments for better efficiency.
"At the heart of Salesapps is the sales appointment. The document base there is built around the customer journey and not the other way around: it's an innovative approach in the Sales Enablement software landscape."

Stéphane Renger
CEO - Salesapps
Salesapps can be adapted to all types of companies, whatever their size, SME, ETI or large accounts. The application allows a simple and quick customization without development, to fit the specificities and needs of each customer.
"Salesapps is a fully customizable off-the-shelf application that combines the robustness of an off-the-shelf application with the flexibility of custom software."

Georges Da Silva
COO - Salesapps