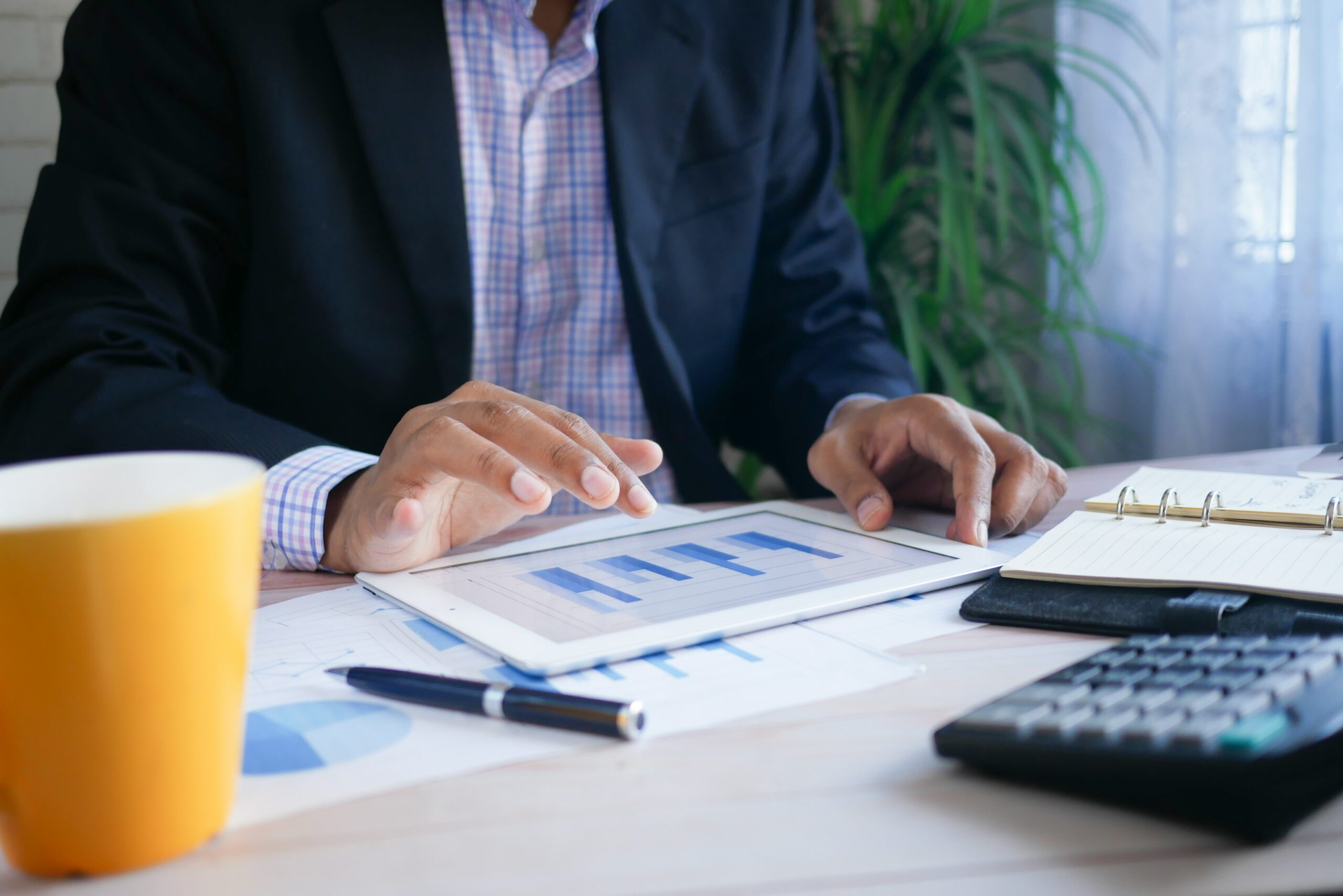 Connectors for a more efficient organization and to free up time for your teams
Increased performance with connectors
Whether it's for information, searching for content or entering reports, sales reps employees are increasingly using digital applications as part of their business: Drive, Sharepoint, PIM/DAM and, above all, CRM.
Often under-used, the use of some of these tools is considered unsuitable for sales meetings and experienced as time-consuming by most sales forces.
Salesapps connectors provide a simple and effective response to the challenges of sales and management.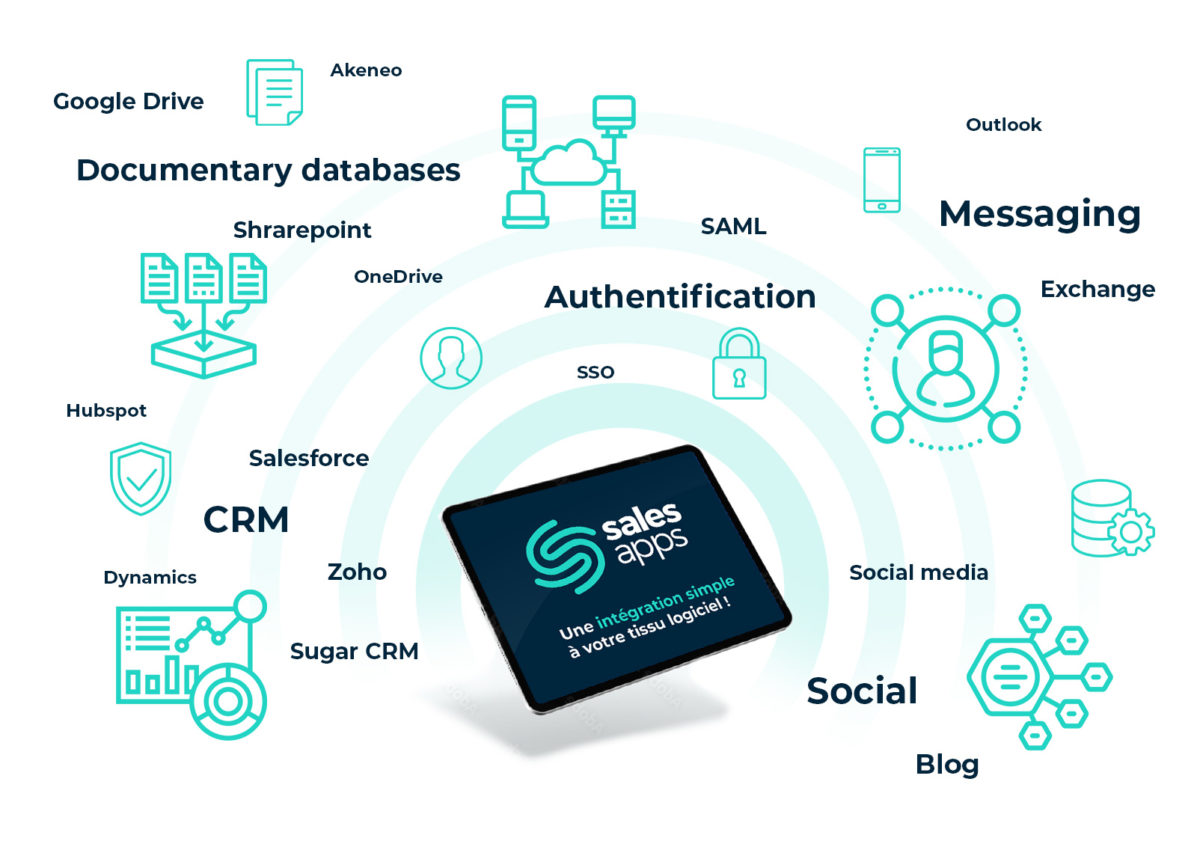 sales reps spend almost 11 hours a week entering data into CRM
Source: Gartner
Only 23% of companies consider their CRM data to be of good or very good quality
Source: Gartner
Every day, sales reps spend 50% of their time on tasks not directly related to sales.
Source: McKinsey
1. CRM connectors (Salesforce, Dynamics, Hubspot...)
Stop losing valuable customer appointment data!
What if you had the ability to automatically track all the information presented during your customer meetings?
Salesapps CRM connector creates your appointments in your CRM and automatically captures all your customer actions, even without logging in.
The sales representative is finally freed from his administrative tasks to concentrate on the sale!
Beyond the appointment, the CRM connector tracks not only the sending of all content to your customers and prospects but also their consultation.
Give useful time back to your sales reps !
The salesperson reduces the time spent on typing reports by 90%.
Without opening his CRM and during his appointment, he can also qualify objects related to his customer or enter notes that will be directly returned to his CRM.
" Salesapps finally frees me from the daily reporting of my customer appointments! "
Marketing and sales management finally have extremely accurate and effortless data to produce activity dashboards and launch all sales and marketing automation actions!
" I can finally tailor our Marketing Automation algorithms to what our prospects have actually seen."
Discover Salesapps and its CRM connectors live!
2. Connectors for document databases (Sharepoint, Google Drive, One Drive, PIM/DAM...)
Stop producing content that is not used or misused!
Wondering why your sales reps customers make limited use of the contents of your document databases?
This is normal, as the tool's interfaces are often not adapted to a sales context, and to access them, the salesperson must be online, so a connection is necessary!
The quality of the meeting is likely to suffer, whereas he needs to be convincing in a minimum of time. Of course, he can always download them in advance, but does he think about it? Has he had the time to do so? Has he anticipated all the questions of his client? rarely!
Put your content into your salesperson's sales journey!
With Salesapps Content connector, you interface your document databases with the Salesapps application.
The contents are automatically updated and you make them attractive. They are not only deployed in the salesperson's sales path but also accessible in offline mode (pdf, mp4, html..).
Everyone wins: the salesperson is assured of the content he or she has at his or her disposal and can easily access it at the right time, while management avoids multiplying the databases and finally puts its content to work for the salesperson!
3. SSO connector
A unique identifier
Don't want to provide your sales force with an application with new logins and passwords?
It's very simple, with Salesapps SSO connector, Salesapps couples the use of the application to your own authentication system! Simplicity for the user, extended security for your IT department, this connector is particularly adapted to large companies.
4. Social network connector (facebook, instagram, YouTube, twitter, blog...)
Is your sales force really following your external communications?
You publish content on social networks, your blog, your customers and prospects read them, but does your own sales force? Have they ever been caught off guard in an appointment by a buyer who has read a news item that they haven't seen yet?
The case is rather frequent because it is not in the habit of a salesman to go and check daily the blog of his company and his communications on all the social networks.
With Salesapps Social connector, Salesapps aggregates and centralizes all your communications in a single news feed. In one click, from his smartphone, PC or tablet, the salesperson follows all your news.
5. Mail connector (Exchange, Outlook)
Share your content without constraints!
What traceability do you have on the e-mails you send or the reading of your attachments? Do your sales reps customers ever limit the number of attachments they send, or the size of the files they send?
With Salesapps Messaging connector, Salesapps is linked to your email. You can share your content in a few clicks during your meetings and without any size restriction.
Be alerted in real time to your customers' and prospects' actions
Each of your contents integrates a tracker that allows you to follow the actions of your customers and prospects for an optimized commercial management.
Whether these actions are successful or not, the sales representative is guided in his follow-ups to increase his volume of signatures.
Centrally, the analysis of the interests and reading opinions of all the content shared by your sales force allows you to define targeted marketing actions.
Discover Salesapps and its connectors live!