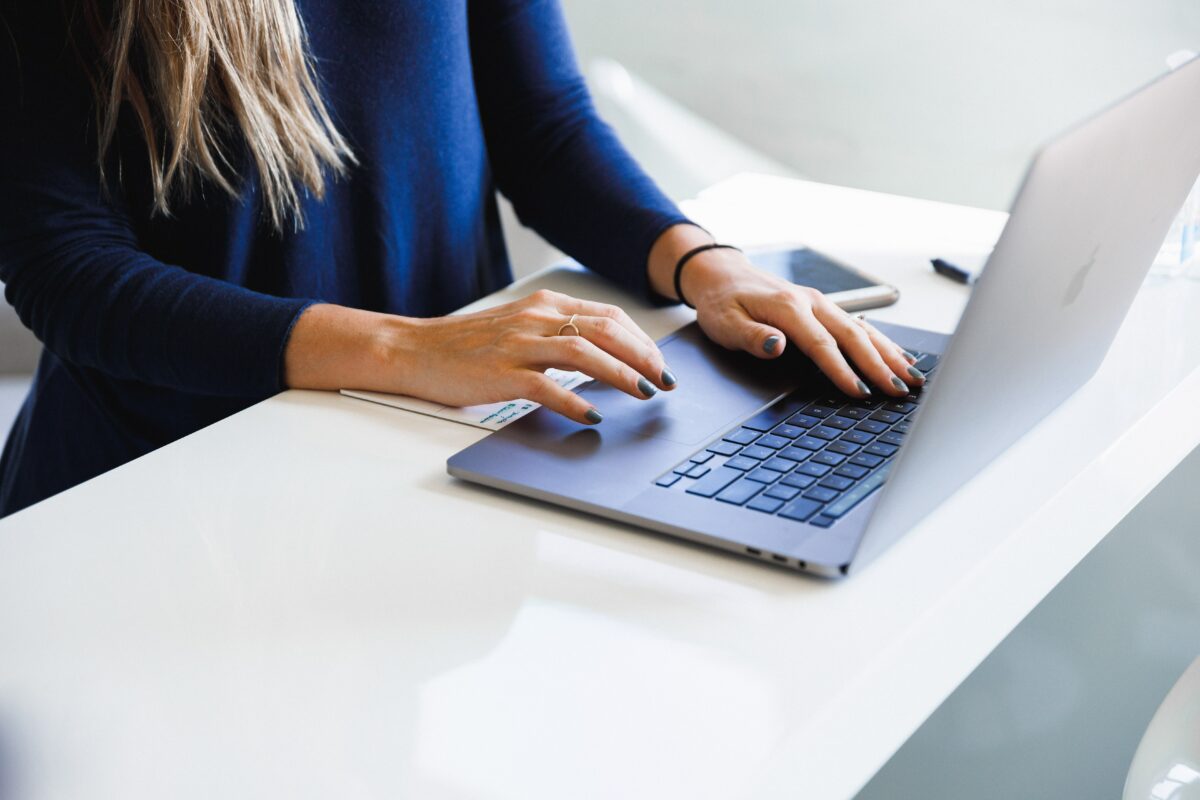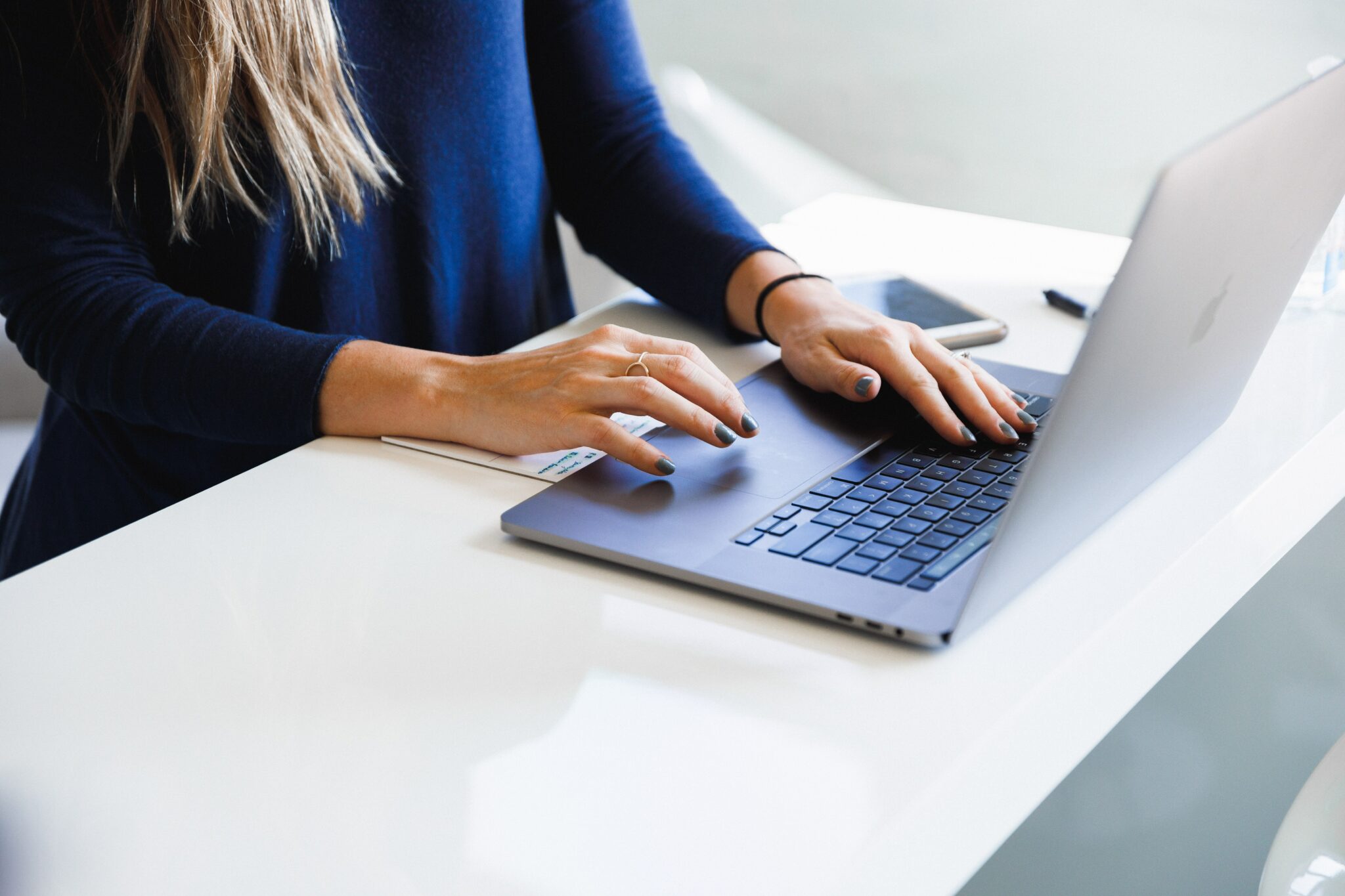 September 19, 2022
Sales Enablement VS Drive: improve your sales performance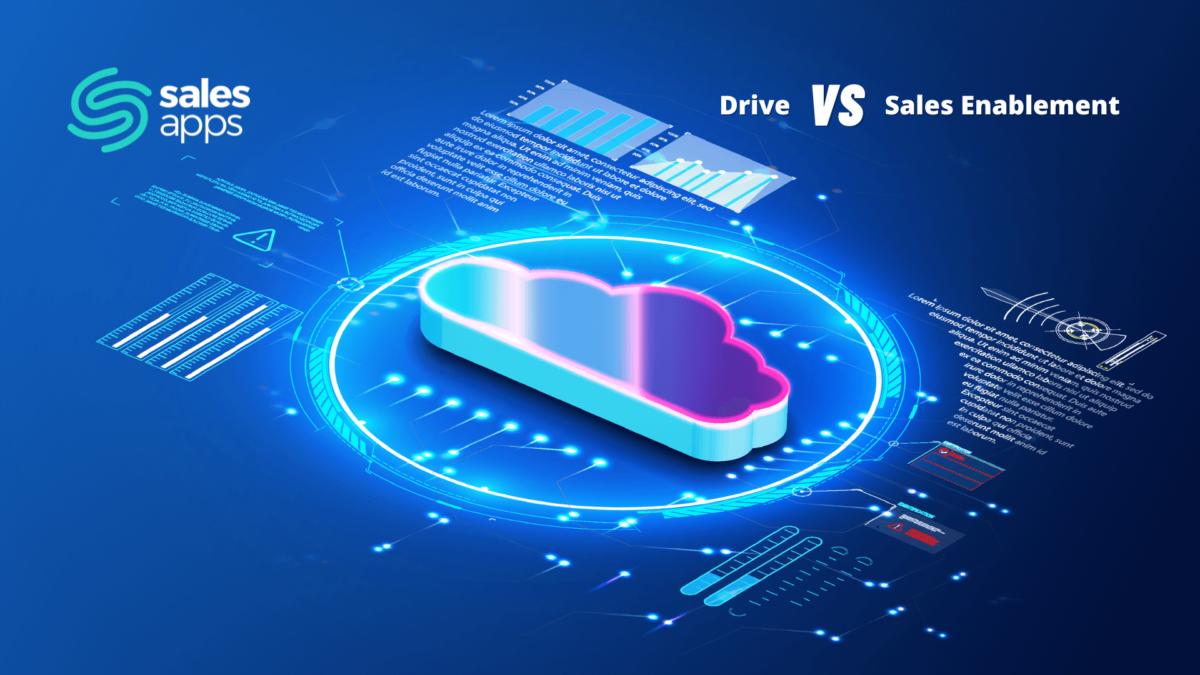 The digital transformation has profoundly changed companies. It has been accompanied by the creation of digital tools that have revolutionized communication, collaboration, sharing and content management. Flashback from the 2000s to today, from the birth of the Drive to the advent of Sales Enablement.

The emergence of Drive to facilitate the classification and management of your content
The Drive appeared in the 2000s to support the need for collaborative tools for businesses. The proliferation of clouds and drives has allowed companies to create document bases, to facilitate their content classification, their information search and the organization of their resources. This grouping of essential data or metadata within a single space facilitates the updating of à information within the company.
On the one hand, documents can be indexed and classified according to their names or contents. This allows them to be easily identified and found. On the other hand, the drives automatically prioritize the documents. It becomes possible to quickly find the last document that has been modified. For example on Google Drive, you can find a "suggestion" section. You can view a selection of documents according to the date of opening and date of modification. Indexing remains the company's responsibility: it can state its preference for a classification by date, by user, by similar keywords...
Regarding the search, the drives offer, once again, different functionalities. Face à large volumes, employees can be easily discouraged. Thanks to filtering options, document management systems (ERP, Dropbox, One drive, Google drive...) quickly direct the user to the desired content.
While some systems are based on the hierarchy of files by date or name, other more efficient systems rely on metadata. This makes document management easier. No need to store files in a specific folder designed manually. The document manager structures all content according to metadata and makes it accessible more quickly. In the case of Google Drive, the labels are metadata that you personally define. It helps users organize, search and apply rules to items in Drive, Docs, Sheets and Slides.


Q

hat are the limits of a Drive for the salesperson?

?

Although they are a valuable aid to many companies for document classification and management, drives have three important limitations for better sales & marketing alignment.

- The first limitation concerns information. The salesperson has difficulty finding the information and must go and look for it. The consultation is therefore at his initiative.
- The second limit of the Drive is related to the risk of multiplication of versions of the same content. A problem linked to the fact that each user can modify it. Thus one can quickly find oneself in the same folder with different versions of the same content.
- The third limit is more material. The drive must be connected. We talk about online use. So he can't access it where he wants when he wants. This is where Sales Enablement comes into play!


From Sales Enablement to Mobile Sales Enablement
Sales Enablement is a strategy for aligning sales and marketing teams, with the aim of increasing sales performance. Sales Enablement facilitates salespeople's work by bringing together all the data and information they need in a single medium. A small revolution in recent years, this professional tool plays a crucial role in sales and communication strategy, as it accompanies the rise of new technological tools. Indeed, the emergence of smartphones, tablets and applications has opened up new horizons for companies, and more particularly for sales reps. The result is Mobile Sales Enablement, a set of techniques and approaches designed to optimize the work of sales reps through the use of mobile devices.
Over time, the tablet or hybrid PC has become an ally of choice for the salesperson. On them, you can now install an application tailored to the profile and objectives of your company. The sales act is reinvented based on these new these new digital options. A Sales Enablement application allows to enter on the tablet, all the data and sales supports contextualized in relation to the sales path. The information can be consulted online or offline, which guarantees 100% access to the uses in appointments. The whole application is designed to be more ergonomic and efficient to facilitate the sale.
The Mobile Sales Enablement app does an aggregating job of providing access to all sales, training and reporting content. And while we focus on the tablet, the smartphone is also an optimal medium. Thanks to the application's real-time synchronization, sales forces have access to the latest news from their cell phones, they receive push notifications and can synchronize their content between their different devices, all with one click.

The differences between a Drive and a Sales Enablement application
A Sales Enablement application differs from a drive in that it automatically unifies data and synchronizes them in real time on the salesperson's device. Access to content is always at hand, and is designed to simplify searches and facilitate meetings. Today, 90% of the content developed by marketing teams for sales reps goes unused. Instead of relying on a document base specially designed for them. sales reps spend more than 7 hours a week searching for or producing their own content. The result? Incomplete, less effective content, and a considerable waste of time. A Sales Enablement tool enables sales reps to focus on the customer, use all available content and reuse the best version of the material to engage the customer.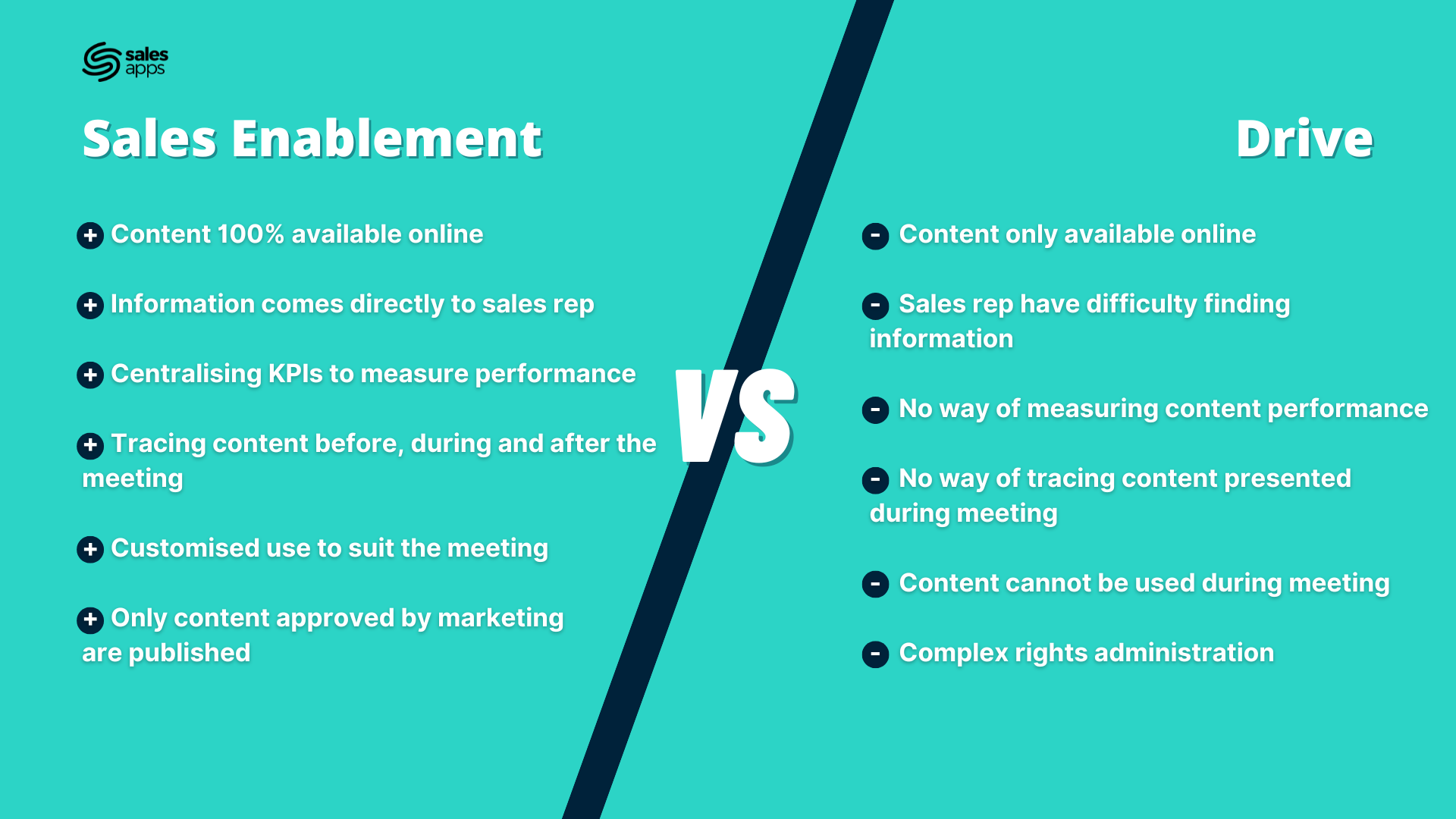 A

mprove your sales performance with a Sales Enablement application

Sales Enablement is part of a real approach to optimize your sales performance. This is not the purpose of a Drive. Indeed, the purpose of the Drive is to facilitate the classification, editing and management of your documents. The particularity of a Sales Enablement application is to have an impact on the three phases of the appointment. Upstream, it allows the preparation and personalization of face-to-face or remote meetings. During the meeting, it contributes to modernizing the customer experience and making the salesperson more effective. Finally, downstream, Sales Enablement limits the "time-consuming" tasks of the salesperson. They can then spend more time on value-added tasks.

In concrete terms, a Sales Enablement application allows you to respond to the following 4 issues:
1
- Maximize time spent by sales reps with customers / prospects
According to SalesFunnel, 65% of sales managers feel that their sales reps spend too much time on non-sales related activities. Searching for content, creating sales presentations and hand-written reports... From now on, content prepared by marketing teams comes directly to the salesperson. A Sales Enablement application saves time thanks to its CRM connector. Information from appointments is automatically generated and fed into the CRM. As for CRMs, Salesapps connects easily with Salesforce, Hubspot and Dynamics.
2
- Present the most compelling, personalized content to customers/prospects
Content is no longer shared on a Drive or sent by e-mail. It can be accessed in real time by the salesperson in his or her application. Marketing can then work on content that is better adapted to the sales force. Different formats can be used, such as storytelling, to help persuade. More visual and multimedia content can also be used to make a greater impact during appointments. By taking feedback from sales reps into account, you can continuously improve the content you offer.
3
- Creating an optimal level of commitment and training
According to Allego, sales reps are unable to answer more than 40% of the questions asked by B2B buyers about the product they are selling. Training with Sales Enablement ensures that offers are better understood by sales reps. And therefore better understood by customers. The more use cases there are, the more the sales force will be exposed to all the content on a daily basis, whereas they are usually trained once a year, or consult dedicated e-learning tools once a month, or at best once a week. So your sales force training is more effective!
4
- Stimulate feedback from the field and analyze data for an effective strategy
The use of content by sales reps customers can increase by 30% if marketing teams take their feedback into account. A situation made possible by Sales Enablement! Sales reps can send marketing departments a specific message (photo or other type of content) during or after an appointment. Added to this is the possibility of tracing content presented during appointments, and centralized KPI's enabling marketing & sales management to understand the information being fed back.

Step up a gear with a Sales Enablement application
As you can see, Sales Enablement offers a number of advantages that drive cannot match. In fact, it's an indispensable tool for any company wishing to optimize its sales performance. The figures speak for themselves: 84% of sales reps customers complete their quotas if their company has adopted a Sales Enablement program (Source: Aberdeen Group).

Other articles that might interest you: